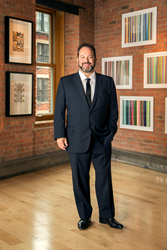 "While this quarter continued to see the impact of new development closings, the pipeline is beginning to taper. In the coming quarters, we will see a truer picture of the strength of our market."
New York, NY (PRWEB) October 04, 2016
TOWN Residential, New York's leading luxury real estate services firm, has released The Aggregate - the firm's quarterly residential market report. During the third quarter, despite a 2% decrease in average sales price quarter-to-quarter, the overall Manhattan market continued to show strength on the important year-over-year performance which accounts for seasonal differences. The report reveals that a renewed surge in luxury new development closings helped push the average price up nearly 14% to $2,080,487, while the median sales price increased almost 6% to $1,100,000 compared to this time last year. Those average and median sales prices reflect a dip of 2% and 3.7%, respectively, on a quarter-to-quarter measure.
Market-wide, the average price per square foot increased 3% over the year to $1,487, which is 2.5% lower than the price paid during the second quarter. With demand for Manhattan real estate remaining strong, the time it took to sell an apartment was only 48 days, a nearly 13% decrease from last quarter.
"While this quarter continued to see the impact of new development closings, the pipeline is beginning to taper," said Andrew Heiberger, founder and CEO, TOWN Residential. "In the coming quarters, we will see a truer picture of the strength of our market."
Examining the individual asset classes, Manhattan condos posted the largest year-over-year change during the third quarter, with the average price increasing 25.4% to $2,928,915 and the median price increasing 9% to $1,662,500. These average and median prices represent an increase of 5.5% and 5.3%, respectively, on a quarter-to-quarter basis.
The more stable co-op market also improved over the year with the average price almost 4% higher to $1,287,880, and the median price rising 5.3% to $800,000 compared to this time last year. On a quarterly basis, the average co-op price dipped 1.2%, while the median price increased 2.6%.
"The existing resale market continues to be a dynamic, but price-specific, marketplace as buyers continue to seek perceived value," added Heiberger.
Examining the individual neighborhoods, The Aggregate revealed a mixture of increasing and decreasing price trends during the third quarter. Downtown led the market in median prices reporting $5,142,162, $2,232,500, and $947,986 for three-plus, two, and one bedrooms.
The Aggregate is a comprehensive study of residential sale transactions across distinct asset classes from July to September 2016. The report compares those transaction values with quarter-over and year-over values, while providing invaluable insight into current trends and market conditions. Data is drawn from the rolling sales data of the Manhattan market along with the live ACRIS feed provided by the New York City Department of Finance.
About TOWN Residential, http://www.townresidential.com
Founded in 2010, TOWN Residential has cemented its position as New York's foremost luxury real estate services firm with an exhilarating foundation and seamless execution of best-in-class customer service by an unparalleled team of more than 500 Representatives and professionals strategically located in seven prime offices. TOWN Residential specializes in luxury residential sales; leasing; the marketing, sales and leasing of property developments; commercial and retail.