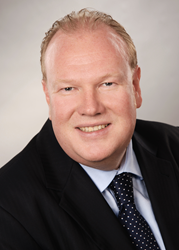 Our industry and functional expertise and knowledge in managing physical and electronic document processes, coupled with inSTREAM, ensure that our clients receive the most appropriate and innovative solution
(PRWEB) September 30, 2016
Zurich – Swiss Post Solutions (SPS), a global full-service provider in physical and digital document management, and Celaton, an artificial Intelligence software company, today announced a strategic partnership. The partnership will combine SPS' expertise in process optimization and manual task automation with Celaton's inSTREAM™ software to deliver solutions that address the increasing demand for fully automated business processes.
inSTREAM applies sophisticated algorithms, including artificial intelligence and cognitive learning, to streamline labor-intensive clerical tasks and decision making. It is unique in its ability to learn the pattern of unstructured content through the natural consequence of processing and monitoring the actions and decisions of the people involved in the process. With Celaton's intelligent automation platform, SPS further extends its capabilities to handle the complex unstructured content that its clients receive from their customers and suppliers every day via mail, paper, fax, email, social media and other electronic data streams. This means that inquiries, contracts, complaints, cancellations and similar requests can be dealt with quickly in a fully automated process, or forwarded to the relevant account manager for action.
Applying Celaton inSTREAM's artificial intelligence and cognitive learning will enable SPS to both reduce manual intervention and enhance decision-making, taking cost out of processes and enabling clients' staff members to focus on more complex and relationship-oriented tasks. Employees only need to deal with correspondence that requires their input. The resulting increase in efficiency will help drive higher levels of customer satisfaction.
"We are pleased to form a strategic partnership with Celaton. Our industry and functional expertise and knowledge in managing physical and electronic document processes, coupled with inSTREAM, ensure that our clients receive the most appropriate and innovative solution," said Joerg Vollmer, CEO of SPS.
"I am delighted that Celaton and SPS are working in partnership. Celaton and SPS share a focus on enabling organizations to achieve efficiencies that were previously out of reach and provide better customer service through intelligent automation excellence. The results we have achieved so far have been impressive, but I am excited about delivering even more benefits to SPS's customers," said Andrew Anderson, CEO of Celaton.
About SPS
We connect the physical and digital worlds
Swiss Post Solutions (SPS) is a leading outsourcing provider for business process solutions and innovative services in document management. A strong international client base relies on SPS' ability to envision, design and build end-to-end solutions and to be its trusted advisor for the key value drivers in BPO: location strategy, process optimization and technology, such as intelligent automation. Part of the Swiss Post Group headquartered in Bern, Switzerland, SPS' 7,500 employees and specialized partners span the full range of industries – from Insurance, Banking, Telecommunications, Media, and Retail, to Energy Supply, Travel and Transportation – addressing customer needs in more than 20 countries.
Swiss Post Solutions (SPS) North America (NA) offers a comprehensive suite of business process outsourcing solutions and document management services that transform key business applications from paper to digital documents, enabling improved workflow and enhanced efficiencies. In the field of outsourced office services, SPS NA provides mailroom management, managed print services, reprographic services, IT helpdesk support, front office and reception services to clients from an array of industries, including financial services, media & entertainment, legal, higher education, and manufacturing among others. Headquartered in New York City, SPS NA has offices in Los Angeles, San Francisco, Chicago, Washington DC and Toronto, and operates secure document processing centers in Long Island City and Toronto.
About Celaton
Better customer service, faster, with fewer people
Celaton's intelligent automation technology enables customers to achieve competitive advantage by delivering better service, faster, with fewer people. Celaton are the first company to create and apply intelligent automation technology to streamline labor intensive clerical tasks and decision making in the processing of unstructured content, the unpredictable stuff that organizations and governments receive from customers, residents, suppliers and staff by email, post, paper, fax and social media streams every day.
Celaton are passionate about machine learning and artificial intelligence and create and apply it in the 'real world' to improve customer service, compliance and financial performance for their customers. They have invested heart and soul (not to mention over a 120 man years of development) in creating a technology platform that is transforming the way that ambitious brands handle unstructured, semi-structured and structured content.
Contact:
Janet Tarzia, VP Marketing & Communications
Swiss Post Solutions, Inc.
Tel: 212-204-0779
Web: http://www.swisspostsolutions.com