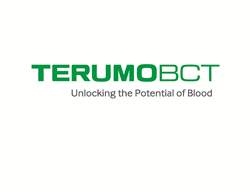 The Quantum system has been on the market for more than five years, and organizations moving into clinical trials need the support of a leading contract manufacturing organization like Cognate to scale their manufacturing goals.
Lakewood, Colorado, USA (PRWEB) September 30, 2016
Terumo BCT, a global leader in blood component, therapeutic apheresis and cellular technologies, today announced a strategic collaboration with Cognate BioServices to support the development of cell and immunotherapy products. Cognate is a leader in current good manufacturing practices (cGMP) and provides regulatory support to companies and institutions engaged in the development of regenerative medicine and cell-based products and therapies.
Through this strategic collaboration, Cognate will become a Terumo BCT-trained center for development and contract manufacturing utilizing the Quantum® Cell Expansion System. The Quantum system is used for preclinical and clinical manufacturing of adherent and non-adherent cell types including, but not limited to, mesenchymal stem cells (MSCs), neural stem cells (NSCs), endothelial cells, fibroblasts and T-cells, as well as for viral vector production. This collaboration allows organizations to conduct rapid proof-of-concept studies by using the Quantum system. In addition, the Quantum system allows for quick transition from a manual process into a functionally closed, customizable and automated manufacturing environment.
"We are delighted to be working with Terumo BCT," said Kelly Ganjei, CEO, Cognate. "Their long history of automating the handling of blood products is a great fit with our team, which has been at the forefront of large-scale contract manufacturing for therapeutic products derived from blood and other sources. This collaboration is especially timely in light of the tidal wave of immunotherapy products at our doorstep, and we look forward to being able to expand our offering of innovative technologies to our current and future clients."
"This collaboration is a game changer because it replaces a manual process which can be burdensome," said Dave Flaten, Vice President, Cell Therapy Technologies, Terumo BCT. "The Quantum system has been on the market for more than five years, and organizations moving into clinical trials need the support of a leading contract manufacturing organization like Cognate to scale their manufacturing goals."
About Terumo BCT
Terumo BCT, a global leader in blood component, therapeutic apheresis and cellular technologies, is the only company with the unique combination of apheresis collections, manual and automated whole blood processing, and pathogen reduction technologies. We believe in the potential of blood to do even more for patients than it does today. This belief inspires our innovation and strengthens our collaboration with customers. http://www.terumobct.com
About Cognate BioServices
Cognate BioServices is a dynamic, results-driven fully integrated contract bioservices organization providing the highest level of scientific and management expertise. Cognate provides full development and cGMP manufacturing services to companies engaged in the development of cell-based products, ranging from early preclinical studies to mid-phase trials and product scale-up through later-stage clinical trials and commercialization. The combination of highly experienced staff, cGMP facilities and an impeccable, international track record makes Cognate one of the most experienced contract manufacturers of cell-based products in the world today. http://www.cognatebioservices.com