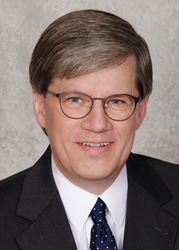 This is a very important step for nursing home residents and their families.
(PRWEB) September 29, 2016
In a long-overdue decision, The Department of Health and Human Services has issued a new rule that will prohibit long-term care facilities that accept Medicare or Medicaid funding from forcing residents into arbitration.
These mandatory arbitration clauses, which force parties to resolve contract disputes before an arbitrator rather than through the court system, have been acting as a legal shield for negligent nursing homes for years.
"This is a very important step for nursing home residents and their families," says Texas nursing home guru, attorney J.T. Borah.
The clause, usually hidden deep within a stack of papers, is often handed to a family fraught with worry over admitting a loved one to a nursing facility. Families and residents are typically unaware that by signing such an agreement, they've given away their right to bring disputes over patient care to court. In extreme circumstances, even murder cases have been blocked from court.
Arbitration abuse forces victims of nursing homes out of plain view of the legal system, with no real ability to appeal decisions. Nursing homes often use the same arbitrator over and over, while an aggrieved family only sees them once. Many believe this creates a subtle bias, as there are incentives for arbitrators to rule in favor of the nursing home if they want to be hired again for future disputes.
According to Borah, who has dedicated his legal career to being the voice of neglected nursing home residents, the recent ruling has put the nursing home industry on the defensive, which is a good thing.
Nursing homes and patients can still enter into arbitration if they choose, but the contracts cannot be written to automatically compel both parties into arbitration.
"We do not expect the nursing home industry to accept this without a fight. We expect challenges to the rule both in Congress and in the courts," says Borah.
The new rule will take effect on Nov. 28th of this year.
"In the mean time, families need to continue to refuse to agree to arbitration as a condition to admission to a nursing home," adds Borah.