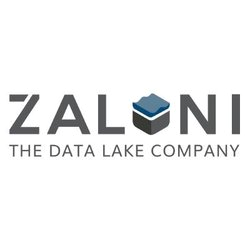 The updated Bedrock platform gives enterprises more fine-grained control over what data resides in the data lake and who can view and manipulate it, which is especially important as organizations work to keep up with the ever-increasing volume and variety
New York, NY -
Strata + Hadoop World, Booth #644 (PRWEB) September 29, 2016 -- Zaloni, the data lake company, announced today the release of Bedrock Data Lake Management Platform 4.2. Bedrock helps businesses govern and manage data across the enterprise, and Bedrock adds exciting new capabilities around data privacy, security and data lifecycle management.
"The updated Bedrock platform gives enterprises more fine-grained control over what data resides in the data lake and who can view and manipulate it, which is especially important as organizations work to keep up with the ever-increasing volume and variety of data," said Scott Gidley, Vice President of Product. "Using Bedrock, enterprises can define different projects and permissions at each stage in the data pipeline, automate storage tiering, and opt to export data out of HDFS to right-size the Hadoop cluster and save on operational expenses."
Zaloni is rapidly evolving and delivering controls around data lake governance, privacy, security and lifecycle management that are bringing the data lake approach into the mainstream. Zaloni's most recent customers include a central bank in Europe who is looking to improve its enterprise data quality management, a large telco in Dubai called du, that is addressing customer experience and exploring future data monetization options.
"After an intensive process of evaluating many other big data software providers, du selected Zaloni as our implementation partner for our big data project," said Dirk Jungnickel, Senior Vice President, Business Analytics for Innovation at du. "This implementation will enable us to effectively use big data and advanced analytics to optimize our network service quality, improve the customer experience, and monetize our data by using it to develop new products and services."
One customer, a news and entertainment network, experienced the benefit of a Bedrock managed data lake, while determining audience views and behaviors during a critical event broadcast. "Bedrock has helped us establish an enterprise standard for Hadoop data ingestion. Taking a legacy code base of diverse scripts, Bedrock has helped us transform Big Data ingestion into an enterprise-class production service, complete with granular visibility, error handling, and audit trails. Hive and Spark actions have been used extensively within Bedrock to operationalize data shaping on multiple digital and linear media data sets. At present, our Bedrock implementation ingests roughly 1TB of raw text data into our data lake every day with little or no human intervention or even monitoring," said the company's Senior Director of Big Data.
Key new functional areas in Bedrock 4.2 that further deliver on the promise of a data lake include:
Data Governance:
Data Lifecycle Management (DLM) – As data lakes mature, Bedrock allows for automated, granular control of data storage and lifecycle policies based on storage tiers, retention periods or custom rules.
Project and Role-Based Data Lake Architectures – Bedrock now allows organizations to architect their data lakes via role-based projects or zones. This enables greater security and governance required to define a clear pipeline and flow of data through each stage of the data lifecycle.
Data Ingestion:
Bedrock assists organizations as they work to rationalize data across multiple data sources with new connectors for X12 healthcare data and Mainframe data.
Expanding the data lake:
Streaming Data – Streaming support is no longer just for data lake ingestion. Bedrock now enables Kafka topics to be processed by Bedrock transformations and published back to the stream, only landing in the data lake if required. This promotes reuse of transformation logic for batch and streaming use cases, enabling customers to create a converged, modern data platform.
PySpark – Bedrock now supports a PySpark action that allows savvy data scientists to incorporate their data discovery and analysis experiments as part of a managed workflow within the data lake.
Self-learning data lake:
Preview: Enhanced matching via Machine-learning algorithms for linking or data de-duplication.
For more information about Zaloni Bedrock:
http://www.zaloni.com/products/bedrock/
http://www.zaloni.com/products/bedrock/why-bedrock/
###
About Zaloni
Zaloni, the data lake company, is an award-winning provider of enterprise data lake management solutions. Our software, Bedrock and Mica, enable customers to gain competitive advantage through organized, actionable big data lakes. Serving the Fortune 500, Zaloni has helped its customers build production implementations at many of the world's leading companies. To learn more, visit us at http://www.zaloni.com.