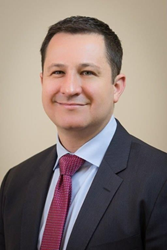 PHILADELPHIA (PRWEB) September 29, 2016
Kevin F. Sweeney, senior counsel with Chamberlain Hrdlicka, one of the nation's most profitable mid-size law firms, will address Employment Taxes and Criminal Prosecutions during the American Bar Association's fall meeting on Sept. 30 in Boston.
An experienced tax and white-collar criminal defense attorney, Sweeney will discuss federal employee taxes and the ways an examination of those taxes may result in criminal proceedings.
The three-day meeting held in Boston, Mass. at the Westin Waterfront from Sept. 29 to Oct. 1 is sponsored by the ABA Section of Taxation and the Trust and Estate Law Division of the ABA Section of Real Property, Trust and Estate Law. Attorneys will have the opportunity to network with leaders in tax practice and to earn CLE and ethics credits. Over the course of the weekend, the speakers and attendees will be discussing the latest federal tax policies, initiatives, regulations, legislative forecasts and planning ideas. To learn more or to register,click here.
Prior to joining Chamberlain Hrdlicka, Sweeney worked for the U.S. Department of Justice, Tax Division as a federal tax prosecutor, where he led many of its most successful tax cases, including offshore banking cases against prominent Swiss banks BSI SA, Union Bancaire Privée (UBP) SA, and Edmond de Rothschild SA. During his tenure, he investigated and litigated dozens of federal white-collar criminal cases including tax evasion, tax preparer, employment tax, FBAR, money laundering, currency structuring, Foreign Corrupt Practices Act (FCPA), and other financial fraud matters.
At Chamberlain Hrdlicka, Sweeney puts his experience and longstanding connections to use representing individuals and corporate clients in IRS audits and criminal investigations, civil tax litigation before the United States Tax Court, District Courts, and Court of Federal Claims, and white-collar criminal defense litigation in United States District Court.
About Chamberlain Hrdlicka – Chamberlain Hrdlicka is a diversified business law firm with offices in Houston, Atlanta, Philadelphia and San Antonio. The firm represents both public and private companies as well as individuals and family-owned businesses across the nation in a wide variety of practice areas, including commercial and business litigation, tax, tax controversy and litigation, federal white-collar criminal defense, corporate, securities and finance, employment law and employee benefits, energy law, estate planning and administration, intellectual property, international and immigration law, and real estate and construction law.