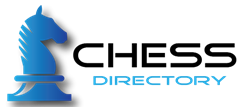 Los Angeles, CA (PRWEB) September 30, 2016
Chess has been around for almost 1500 years, with experts indicating that the popular game originated in 6th century India, before spreading to Persia. It was taken up by the Muslim world when the Arabs conquered Persia, and it was the Moorish conquest of Spain that saw it spread to Europe. In the 15th century changes were made to the original pieces and created the modern game as we know it.
It was derived from the game chaturanga, which translates to "the four divisions." The four divisions represent infantry, elephantry, chariotry, and cavalry which are represented in chess as a pawn, bishop, rook and knight.
The Chess Directory was created as the ultimate comprehensive directory about the history of chess, as well as how to play the game. The main categories are the history of chess, chess basics, and articles featuring the different types of chess sets.
Chess is really two games: the original Indo-Arabic game and the modern game, or international chess. The transition occurred as the world shed its medieval coat and entered the modern era.
After 500 years of life in Europe, chess underwent some experiments which lead to big changes in how pieces moved around the board. The intention was to make the game move quicker, so the pawn was now allowed to move two squares in its first move.
The first printed work with regards to chess dates back to 1496 Spain. It includes a mix of old and new rules, which presented a number of problems. The game did not fully transition until 1512.
To learn different strategies on how to become a chess master, The Chess Directory website is a valuable resource.
To learn about more of the changes that turned chess into the game we now know it, head to http://www.chess-sets.info/. These changes rendered the original game obsolete, and turned it into the battle of the wits it is today.