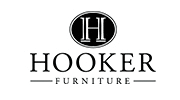 Our partnership with Sunrise was instrumental in achieving this vision while disrupting the business as little as possible -Charlene Bowling, Hooker CIO
Winston-Salem, NC (PRWEB) September 30, 2016
Sunrise Technologies, a worldwide provider of ERP and BI consulting services, announced today that longtime customer, Hooker Furniture, had completed the final phase of its Microsoft Dynamics AX implementation. This final go-live marks the end of a successful effort to consolidate multiple divisional ERP systems into a single Tier 1 ERP so that the organization could provide 'one face to the customer.'
"We are pleased to have realized our vision of One Company, now that Hooker and its upholstery divisions are running on a single platform," said Charlene Bowling, CIO of Hooker Furniture, "Our partnership with Sunrise was instrumental in achieving this vision while disrupting the business as little as possible. As an organization we believe we now have a core system which will serve us well for many years to come."
Over the course of the project Hooker Furniture implemented full financials and supply chain functionality with Microsoft Dynamics AX, including manufacturing, shop floor control, warehousing, product configurations, and eCommerce integrations across its brands. Several key business processes, including Hooker's Cover Plant and Customer Service Team were able to see success the first day after go-live.
"Charlene, Paul [Toms, Chairman and CEO of Hooker Furniture] and their entire team have been a pleasure to work with. I know we look forward to supporting their implementation and any further initiatives." said John Pence, President of Sunrise Technologies.
About Hooker Furniture
Hooker Furniture is one of the world's largest publicly-traded furniture companies and an industry leader in product innovation, style, and functionality. With headquarters and import operations in Martinsville, VA, and custom manufacturing facilities in Bedford, VA, and Hickory, NC, this upscale furniture brand is the leading resource for home office, entertainment, dining, and living room collections as well as leather and fabric upholstery.
About Sunrise Technologies
Since 1994, Sunrise Technologies has delivered game-changing ERP and business intelligence solutions at a tremendous value, in partnership with Microsoft. With one of the largest apparel, footwear, and furnishings Microsoft Dynamics AX customer bases in the world, Sunrise is a global systems integrator operating out of North America, Europe, and Asia. For more information on this Microsoft Gold Partner, US Microsoft Dynamics AX Retail Partner of the Year 2015, and US Microsoft Dynamics AX Distribution Partner of the Year 2014, please visit http://sunrise.co or call 336.722.6741.