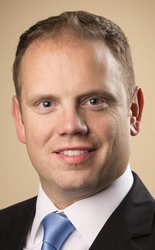 Fishers, Indiana (PRWEB) September 30, 2016
(Fishers, IN) Mike Ford recently retained Attorney Christopher Jeter, Partner at Massillamany & Jeter LLP as representation seeking damages for an incident that took place in a Chipotle parking lot. Ford is seeking compensation for alleged emotional and physical damages sustained during the incident. The lawsuit filed, under case number 49D03-1609-PL-032830, will be heard in Marion Superior Court No. 3.
According to court documents, Mr. Ford entered into the parking lot of Chipotle located at 3340 West 86th Street, Indianapolis, Indiana 46268 on April 2, 2016. Mr. Ford allegedly parked near a large brick sign associated with the commercial property. He alleged that he shut off his vehicle after parking and upon opening the door to exit, was surprisingly struck by the brick sign. (compl. ¶ 9). The complaint stated that Mr. Ford was said to be complaining of tremendous pain in his head as well throughout his entire body after striking the pavement. (compl. ¶ 11). It is alleged that bystanders observed employees of an adjacent business place ice on Fords head as he attempted to apply pressure to stop the bleeding while waiting for paramedics to arrive. (compl. ¶ 12-13). The injuries listed in the court documents include; a concussion, cuts, and scratches. (compl. ¶ 16). Mr. Ford also alleged that his car was totaled due to the brick sign crashing down on it. (compl. ¶ 15).
According to the complaint, it was reported that there were strong gusts of wind on that day, causing damage and power outages across Indiana. (compl. ¶ 8). It is alleged that onlookers reported hearing a loud sound followed by an individual, who would later be identified as Mr. Ford, shooting out from a car onto the pavement. (compl. ¶ 10). Allegedly, those individuals were not immediately aware of any injuries but intervened as the noticeably the large brick sign that had just been standing now resided on top of Mr. Fords Vehicle.
Chipotle Services, LLC. is a national chain based out of Colorado and is named in this suit because they maintain the retail space. (compl. ¶ 2). Also named in the suit is BCJGNORA, LLC., which is the Indiana based limited liability company that owns the real estate property. (compl. ¶ 3). The suit also contends that Eclipse Real Estate, Inc. is also at fault and is the commercial real estate firm responsible for the management of the property. (compl. ¶ 10).
Massillamany & Jeter LLP is a full-service law firm based in Hamilton County but serving the entire State of Indiana. Chris began his career as a public interest lawyer. He served as a Judge Advocate General (JAG) Officer in the United States Navy while on active duty. Following his years as a Jag Officer, Chris had a nationwide practice while working for Indiana's largest law firm, and one of the top 100 largest firms in the country. In 2015, he joined forces with Mario Massillamany to start Massillamany & Jeter LLP. The firm focuses its practice in the areas of personal injury, criminal defense, corporate law, civil litigation, family law, estate planning, appeals and government services. The Firm has offices in Fishers, Carmel, Noblesville, Plainfield, Greenwood, and Lawrence.
For more information, please visit http://www.mjattorneys.com or visit us on social media:
Facebook: http://www.facebook.com/mjattorneys
Twitter: @massjeter