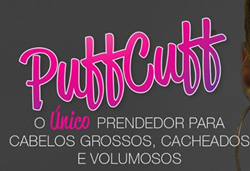 Interpro made the eCommerce localization process easy for us.
Lisle, IL (PRWEB) October 03, 2016
The PuffCuff is a hair accessory designed for thick, textured hair, invented by PuffCuff founder and creator, Ceata Lash. The first PuffCuff was ready for purchase in early 2014, and by the end of the year, PuffCuff began offering international shipping. In 2015, Lash launched an ambassador program in countries such as Trinidad and Tobago, looking for brand ambassadors to spread the word about PuffCuff through social media, videos, and style and natural hair blogs.
The product is retailed through their website, Amazon, and eBay, increasing its international growth with ease. PuffCuff currently sells in over 40 countries, including Kenya, Venezuela, Morocco, and Denmark. By linguistically and culturally optimizing their marketing materials and website in order to effectively connect with international consumers, the PuffCuff brand provides confidence and convenience for its target audience.
One of PuffCuff's top markets is Brazil, which is why Lash partnered with Interpro Translation Solutions in 2016 to localize their eCommerce website into Brazilian Portuguese. This included translating text that appeared in demonstration videos in addition to product packaging. The Brazilian Portuguese website provides detailed product and how-to-use information to Brazilian Portuguese speakers in their native language. "Interpro made the eCommerce localization process easy for us. They made sure we understood and were comfortable with their process each step of the way," said Ceata Lash, founder and CEO of PuffCuff. "We will trust Interpro with all of our translation needs. We wouldn't change a thing!"
Interpro's experience working with internet retailers made them the perfect partner for PuffCuff, especially when branching into larger markets like Brazil. While the partnership began in early 2016, Interpro has assisted PuffCuff on an ongoing basis with translation updates to the website content in addition to assisting with offline materials as well. "It's exciting to be able to partner with PuffCuff," said Nicholas Strozza, Interpro's Vice President of Marketing and Sales. "We see ourselves as an extension of the PuffCuff team, and look forward to helping as they continue to grow worldwide."
About PuffCuff
Designed to accommodate thick, textured hair, the PuffCuff was created in 2013 for those with a variety of hair types from 2C to 4C, no matter the type of texture. The product is currently available in 42 countries.
About Interpro
Interpro provides professional translation and localization services into over 80 languages for retailers, businesses, and nonprofits worldwide. Headquartered in Chicago's Research and Development Corridor, Interpro is a diverse team of linguists, project managers, desktop publishers, software engineers, and account managers who passionately work in partnership with its clients.