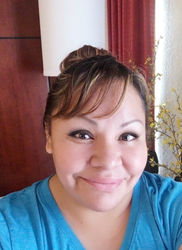 Orange Beach, AL (PRWEB) October 04, 2016
The desire to learn is to be commended. Furthering that desire to learn by aiding your community's health is to be admired. That is why Columbia Southern University (CSU) recently awarded Melanie Fuller of Crestview, Fla., the Hero Behind the Hero Scholarship.
As a Navajo, Fuller would like to use the scholarship to complete her CSU online master's degree in public health "to improve the lives of the people living on the reservation, where highly trained public health professionals are always in need," she explained.
Fuller hopes to possibly work for the Centers for Disease Control or the Indian Health Service.
"I have lived my entire life on the Navajo reservation in Arizona prior to joining the U.S. Army, and saw firsthand the impact of Indian Health Service on my community," the mother of five said. "IHS has a current initiative to fight the rise of diabetes in native communities, called the Special Diabetes Program for Indians. This is an issue that has affected my family, and as a public health professional, I would champion this cause."
She was awarded the university's Hero Behind the Hero Scholarship which honors the spouses and children of active-duty public safety personnel (firefighters, law enforcement officers, EMTs and dispatchers) and National Guard and military men and women. Four times a year, one scholarship is awarded to the spouse or child of a National Guard or active-duty military man or woman or spouse or child of a public safety personnel.
Melanie Fuller is not only the wife of Chief Warrant Officer Frederick Fuller of the U.S. Army, but she has also been a walked in his shoes as an member of the Army.
"I served honorable active-duty from 2000 to 2005, and I really want to serve my nation and community again," she said. "This time in the capacity of a public health professional with the education and training to make a difference."
The CSU scholarship will cover up to $12,600 in one online degree program. The scholarship will be applied directly to the recipient's tuition for up to three years or until the completion of the selected online degree program, whichever comes first.
CSU offers online certificate and degree programs in various fields such as human resource management, organizational leadership, fire administration, criminal justice and business administration.
For more information about CSU, visit http://www.columbiasouthern.edu or call 800-977-8449.