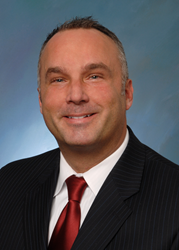 Employers can now pay a few dollars per month per employee to provide employees and dependents unlimited access to virtual health care 24/7.
Illinois (PRWEB) October 03, 2016
LeadWell, HSHS Medical Group's corporate health and wellness program, now offers businesses access to virtual health care in addition to their traditional onsite model of health care services. With the rising cost of health care negatively impacting large and small employers and their employees, LeadWell offers a more cost effective avenue for employers to increase access to care, while saving time and money to all parties. LeadWell's virtual health care services are called Anytime Care.
LeadWell helps employers reduce overall insurance claims by providing employees convenient access to health care. With their traditional onsite clinic model, employers have the benefit of a medical provider onsite.
With Anytime Care, employers can now pay a few dollars per month per employee to provide employees and dependents unlimited access to virtual health care services 24/7. Using a computer webcam, tablet or smart phone, patients connect with medical providers who can diagnose and treat non-emergent health concerns. According to the Wellness Counsel of America, over 70% of all emergency room, urgent care and doctor office visits can be handled over the phone or mobile devices.
Employers have the opportunity to customize LeadWell services to fit the needs of their company. Virtual health care services and an onsite clinic can be used independently or combined into one health care package. "Both large and small businesses have an opportunity to reduce claims by using Anytime Care," says Dan Reece, Director of Clinical Services for LeadWell and Occupational Health. "It's also great for employees. It's quick, easy and accessible. It's a win-win situation."
"HSHS Medical Group is helping employers make it affordable and easy for employees and other eligible members to see a provider and get informed medical expertise – even on evenings and weekends. We want to keep employees productive and healthy while eliminating wasteful costs to all, such as unnecessary ER visits," says Vince Noel, Vice President of Strategy and Business Development.
Kevin Imhoff, DC, president and CEO of FitClub, says "With the ever raising cost of health care, responsible business owners have to find innovative ways to save on health insurance. Fortunately, HSHS Medical Group's LeadWell program has done all the innovation for us. The LeadWell program provides cost savings for our company while actually enhancing health care accessibility and quality to our employees and their dependents. Our employees are very excited about the virtual care option. What could be better than having a doctor visit without having to get out of bed? LeadWell is truly the right program at the right time for our business."
LeadWell offers virtual care services to employers throughout Illinois and 13 other states, including Iowa, Missouri and Wisconsin.
About HSHS Medical Group
HSHS Medical Group is the physician organization of Hospital Sisters Health System (HSHS). Launched in 2008, HSHS Medical Group is a critical component of the HSHS Care Integration strategy, which focuses on bringing physicians, technology and patients together to improve the overall health of our communities. Today, HSHS Medical Group is comprised of over 1,000 colleagues in locations throughout central and southern Illinois. HSHS Medical Group is powered by the Franciscan history of the Hospital Sisters of St. Francis, and our faith-based identity led us to the single most important tenet of the HSHS Medical Group philosophy — patient-first care. http://www.hshsmedicalgroup.org
About Hospital Sisters Health System
Hospital Sisters Health System's (HSHS) mission is to reveal and embody Christ's healing love for all people through our high quality, Franciscan health care ministry. HSHS provides state-of-the-art health care to our patients and is dedicated to serving all people, especially the most vulnerable, at each of our 14 Local Systems and physician practices in Illinois (Belleville, Breese, Decatur, Effingham, Greenville, Highland, Litchfield, and Springfield) and Wisconsin (Chippewa Falls, Eau Claire, Oconto Falls, Sheboygan, and two in Green Bay). HSHS is sponsored by Hospital Sisters Ministries, and Hospital Sisters of St. Francis is the founding institute. For more information about HSHS, visit http://www.hshs.org. For more information about Hospital Sisters of St. Francis, visit http://www.hospitalsisters.org.