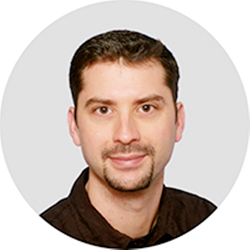 Yorba Linda, Ca (PRWEB) October 06, 2016
In most labs, its standard operating procedure to run an RNA gel with a ladder, but transcriptomes are mostly sequenced without the use of external standards. The added layer of transcript isoform complexity in eukaryotes as well as incomplete or incorrect gene annotations further challenge RNA-Seq pipelines to correctly calculate and compare gene expression values.
Lexogen, a specialized transcriptomics company, addresses this problem by providing Spike-In RNA Variant Control Mixes (SIRVs) to the RNA-Seq community. The mixes contain 69 transcript variants that map to 7 human model genes and mirror the native transcriptome complexity by comprehensively representing splicing isoforms, transcription start-site and end-site variants, overlapping transcripts and antisense transcription.
Lexogen is sponsoring a new, free educational webinar, "Controlling RNA-Seq Experiments Using Spike-In RNA Variants." In this webinar, participants will learn and discuss practical considerations on the use of spike-in transcripts in RNA-Seq experiments, and also gain a stronger understanding of how RNA-Seq spike-in reads can be evaluated to assess gene expression quantification.
The presenter of this webinar will be Lexogen's head of services, Lukas Paul, PhD.
Lukas received his PhD in biomolecular sciences from the University of Manchester in the United Kingdom, focusing on mRNA stability and translation. He continued as a PostDoc at the University of Vienna and as a staff scientist at the Max F. Perutz Laboratories, focusing on RNA folding, RNA-protein interactions and fluorescence assay development. In 2008, Lukas joined Lexogen as research scientist, developing RNA-Seq protocols. He is now Head of Services, managing sequencing projects for Lexogen's customers and also developing standards for RNA-Seq applications.
Lukas will delve into how the SIRVs have been used to estimate absolute accuracy and consistency, as well as concordance in gene expression measurements at the level of workflows, experiments, and samples. A "SIRVs dashboard" is introduced that brings together spike-in derived NGS data, annotations and data evaluation in an easily navigable way, and the webinar will highlight how condensed SIRVs data can function as a "RNA-Seq fingerprint" that enables comparisons across experiments, samples and platforms.
LabRoots will host Lexogen's free webinar on October 19, 2016 at 9:00 a.m. PT, 12:00 p.m. ET, 6:00 p.m. CEST. To see event details, information on continuing education credits or to register for the webinar, click here.
About Lexogen:
Lexogen is a transcriptomics and Next Generation Sequencing (NGS) company, focusing on the development of technologies for complete transcriptome sequencing. Its portfolio includes innovative molecular biology kits, software, and services for RNA-Seq.
Lexogen offers two types of sequencing library preparation kits. SENSE kits are for whole transcriptome sequencing and are suitable for anaylsis of mRNA and total RNA from intact RNA samples, as well as highly degraded and FFPE samples. QuantSeq library preparation kits are for 3' mRNA-Seq and target-specific sequencing. All library preparation protocols are based on Lexogen's proprietary technologies which eliminate the need for RNA or cDNA fragmentation, allowing to preserve superior strand-specificity (>99.9%) and enabling exceptionally rapid turnaround times.
Other products include SPLIT RNA Extraction Kit, TeloPrime Full-Length cDNA Amplification Kit, RiboCop rRNA Depletion Kit, Spike-in RNA Variant Control Mixes (SIRVs), and Mix2 RNA-Seq Data Analysis Software for highly accurate concentration estimates of gene isoforms. Lexogen is based in Vienna, Austria, and has a subsidiary in Greenland, NH, US.
About LabRoots:
LabRoots is the leading scientific social networking website and producer of educational virtual events and webinars. Contributing to the advancement of science through content sharing capabilities, LabRoots is a powerful advocate in amplifying global networks and communities. Founded in 2008, LabRoots emphasizes digital innovation in scientific collaboration and learning, and is a primary source for current scientific news, webinars, virtual conferences, and more. LabRoots has grown into the world's largest series of virtual events within the Life Sciences and Clinical Diagnostics community.