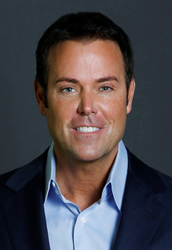 Dallas, TX (PRWEB) September 30, 2016
Like many business leaders, David Kiger, founder and executive chairman of the global logistics company Worldwide Express, spends nearly half of his workweek strapped in meetings. According to a survey of U.S. professionals by Salary.com, meetings were thought of as the number one office productivity killer, but they don't have to be. Kiger offers his four secrets to running faster and smarter meetings.
1.Establish ground rules. "The people involved in a meeting should know more than just the topic of the day," says Kiger. "As a leader you should establish guidelines and explicit rules for all meetings to help facilitate productive discussion. You should also encourage every employee to share responsibility in following them."
2. Set an objective. "If a boss doesn't have a clear vision of the purpose for a meeting, there's little chance that anyone else will understand it," explains Kiger. "Working it all out in advance will help to show that the leader has a plan, and that the meeting supports that plan."
3. Keep on track. "Leaders who know how to run effective meetings understand that a key part of the job is leading employees in the right direction. If people get off-track, steer them back to the agenda," says Kiger. "Outspoken employees can dominate meetings, which may make the more reserved employees stay quiet, it's up to the boss to balance it out."
4. End with a clear path. "Nothing is more frustrating than leaving a meeting with more questions than you had before. In most cases, that's the exact opposite of what a boss should target," explains Kiger. "End all meetings with a review of the decisions that were reached. Employees should leave the meeting knowing exactly what is expected of them and how to achieve what is expected."
About David Kiger
David Kiger, founder and executive chairman of the global logistics company Worldwide Express, is a major investor and strategic advisor for a diverse portfolio of ventures including Alef Mobitech, Exos Transport Group and beGlammed. Kiger offers advice to entrepreneurs through his blogs on leadership and helping socially and economically disadvantaged businesses. Follow him on Twitter: @DavidKiger.