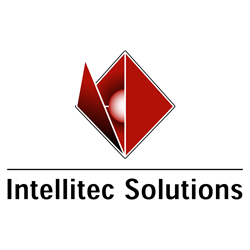 Wilmington, DE (PRWEB) September 30, 2016
Intellitec Solutions announced today they will be attending this falls Microsoft Dynamics SL User Group (MSDSLUG) and Microsoft Dynamics GP User Group (MSGPUG). Intellitec Solutions is a member of both of these groups, which provide a hub for thousands of users, partners and developers to exchange knowledge on how to best maximize product performance and achieve business success. Both communities have a number of members committed to the delivery of member-driven education and enriched networking – helping to boost competencies, confidence levels and connections for members
"We have quite a number of Dynamics GP and Dynamics SL clients hat attend the annual conference", said Rick Sommer, president of Intellitec Solutions. "We are committed to offering the best possible value to our clients, which means staying current with how end users are utilizing the software. We believe that attending the User Group events allow us to better serve our clients."
The MSDSLUG is conference is in San Diego, CA from September 28th to September 30th. The GPUG event is October 11th to October 14th in Tampa, FL.
About Intellitec Solutions
Intellitec Solutions is a leading ERP and CRM provider strategically located along the influential business corridor between Washington and Philadelphia. Specializing in Dynamics GP, Dynamics SL, Microsoft CRM and Intacct, they have conducted thousands of engagements helping companies in diverse industries choose and implement software solutions to improve financial or customer relationship management. Using a proven system designed to maximize efficiency and business insight, Intellitec Solutions team of seasoned professionals provides value-added expertise to their clients. For more information or to schedule a demo of our solutions, please visit http://www.intellitecsolutions.com or call 866-504-4357
# # # #
All products mentioned in this release are trademarks or registered trademarks of their respective holders.