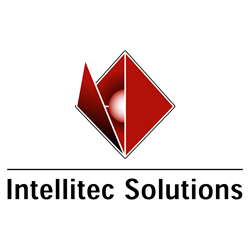 Wilmington, DE (PRWEB) September 30, 2016
Intellitec Solutions announced today that they have renewed their corporate alliance membership in LeadingAge, an association of 6,000 not-for-profit organizations dedicated to expanding the world of possibilities for aging. LeadingAge advances policies, promotes practices and conducts research that supports, enables and empowers people to live fully as they age.
"Many of the senior living facilities we support are members of this group," said Rick Sommer, president of Intellitec Solutions. "We are committed to offering unparalleled service to our clients, which means staying in touch with the issues and concerns our clients must address. We believe that being a part of LeadingAge will allow us to better serve our clients."
LeadingAge offers a strong and distinct voice to their members that strive to expand the word of possibilities for aging. Working together, they provide innovative practices that transform serving the aging population, and help meet older adults' needs and preferences to advance the interest of the aging consumer.
About Intellitec Solutions
Intellitec Solutions is a leading ERP and CRM provider strategically located along the influential business corridor between Washington and Philadelphia. Specializing in Dynamics GP, Dynamics SL, Microsoft CRM and Intacct, they have conducted thousands of engagements helping companies in diverse industries choose and implement software solutions to improve financial or customer relationship management. Using a proven system designed to maximize efficiency and business insight, Intellitec Solutions team of seasoned professionals provides value-added expertise to their clients. For more information or to schedule a demo of our solutions, please visit http://www.intellitecsolutions.com or call 866-504-4357.
# # # #
All products mentioned in this release are trademarks or registered trademarks of their respective holders.