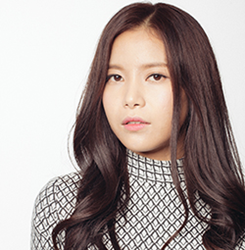 Few people would think of criticizing someone who invested in their appearance – or their career – in some other way....
Beverly Hills, CA (PRWEB) October 03, 2016
A September 28 article in AllKPop covering an interview with South Korean singing stars Solar and Seo In Young describes how the two young women laughed off the fact that Solar had had some procedures done, apparently work on her nose and eyes, in years past. They also took a light hearted approach to criticism over the procedures, as well as false reports that Solar had once been a North Korean defector. Beverly Hills based plastic surgeon Payam Jarrah-Nejad, M.D., F.I.C.S., F.A.C.S., known more familiarly to colleagues and his patients as Dr. J, notes that the singers' matter-of-fact reaction to Solar's past procedures is one he'd like to see more often among American celebrities, fans, and members of the press.
Dr. J particularly notes that, even as more people in America and around the world are benefitting from the full range of plastic surgery, online celebrity web sites tend to still use words like "accusations" and "charges" when discussing which personalities have or have not received procedures such as breast augmentation or facial rejuvenation. He adds that recent criticisms of actress Renee Zellweger, which she eventually very strongly rebutted, are a further example of a kind of plastic surgery shaming that the doctor believes is much too widespread.
The doctor adds that few people would think of criticizing someone who invested in their appearance – or their career – in some other way. Indeed, we tend to praise people who go out of their way to purchase an impressive new wardrobe or hairstyle, Dr. J adds. But, plastic surgery is identified as being somehow morally questionable. Dr. J also notes that, at least so far, most of the criticism of celebrity plastic surgery has been levelled at women, even though male plastic surgery in Hollywood goes back nearly as long as the history of the movies and included such figures as classic era legend Gary Cooper and silent film heart-throb Rudolph Valentino.
Dr. J concludes by saying that he thinks the saddest part about the widespread criticism of famous – and sometimes not so famous – women who get procedures is that it might discourage people from getting procedures that could make them feel better. He adds that, while plastic surgery is largely an elective branch of medicine, it is still medicine and has helped many people lead happier and healthier lives.
Interested readers who like to learn more about plastic surgery are invited to call Dr. J's office at 310-683-0200. They may also visit his site and learn about such topics as facial rejuvenation.