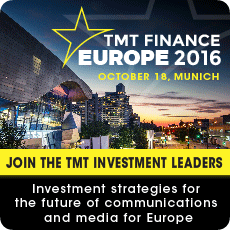 Munich (PRWEB UK) 30 September 2016
Telecom, media and technology (TMT) merger and acquisition activity is increasing significantly across Europe, and a number of deals are expected to impact the sector over the next 12 months, say leading professional advisers Linklaters.
"It's an especially exciting time for M&A in the TMT sector in Europe with a number of factors driving deals and new investment," said Timo Engelhardt, Corporate Partner at Linklaters, who will be chairing the M&A Panel.
"Infrastructure dealflow is especially strong with significant mobile tower transactions taking place in France, the UK, Germany and the Netherlands. There are also currently a number of datacentre operators seeking investors across Europe, and broadband fibre operators considering investment options, such as notably in the Nordics," he said.
"Mobile and cable operator deal talk also continues across Europe, with a number of regional operators looking at consolidation transactions and new acquisitions in Central and Eastern Europe especially in Poland, the Baltics and the Balkans. Private equity investors are also very active and looking at increasing TMT exposure in the region," Engelhardt added.
Timo Engelhardt will Chair the TMT M&A Panel assessing the latest merger and acquisition strategies across the region at the TMT Finance Europe 2016 in Munich on October 18. The plenary panel will feature Roland Haidner, Head of M&A, Telekom Austria; Philipp Meier-Scherling , Head of EMEA Telecoms at Deutsche Bank; Vladislav Ratajac, VP Corporate Development and M&A, SBB Telemach and Joachim Sonne, Co-Head TMT EMEA JP Morgan.
Over 250 senior executives from leading telecom, media and technology companies, private equity investors, investment bankers and advisers are expected at TMT Finance Europe 2016. The event, now in its fourth year, features over 20 sessions and 60 speakers assessing the latest investment opportunities and strategies across telecoms, media and technology in Europe. Other companies participating include Amazon, Deutsche Telecom, Vodafone, Tele2, Telefonica, O2, M7, Telekom Austria, DNB Bank, Raiffeisen, Sky Deutschland, Cellnex, Emitel, Interoute, IFC, Dentons, Index Ventures, Credit Agricole, Societe Generale, Morgan Stanley, Shazam, UF Sports Media, Beyond and Play.
Other key session themes include TMT Leadership, Mobile Infrastructure, Media and Convergence, Hosting Cloud and Datacentres, Digital Investment, Broadband, M2M and the Internet of Things.
TMT Finance is the leading news and events provider for telecom, media and tech executives active in mergers and acquisitions, financing strategy and investment globally.
For more information, go to http://www.tmtfinance.com/europe