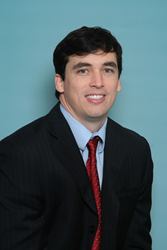 It doesn't matter where you currently find yourself in terms of your strategy. You can attend these events and learn some valuable information.
Charlotte, NC (PRWEB) October 19, 2016
The Metrolina REIA will host its regular meeting on October 20th, with American IRA Vice President Sean McKay to be in attendance. The event is to be held at Crowne Plaza Executive Park, 5700 Westpark Dr, Charlotte, North Carolina.
Sean McKay, a regular at local real estate investor association meetings, is an expert in both Real Estate IRA investing and real estate investing in general. Sean McKay notes that he enjoys both sharing information at these events while also learning from and meeting new people.
"This is a good event for anyone who's looking into real estate investing as an alternative to simply investing in the stock market," said Sean McKay. "But it doesn't matter where you currently find yourself in terms of your strategy. You can attend these events and learn some valuable information coming from any level of real estate investing." Sean McKay noted that people who attend the Metrolina REIA meetings often range from old hands at real estate investing to those who are looking to get their foot in the door.
In Sean McKay's role at American IRA, a Self-Directed IRA administration firm, he has learned a lot about the laws and regulations surrounding the Self-Directed Real Estate IRA. Investors who direct their own IRAs can utilize a wide range of investments for retirement, including real estate, which is why so many retirement investors regularly attend events like the Metrolina REIA.
For more information, visit http://metrolinareia.org/. The event is only $15 to non-members of the real estate association, with the meeting expected to last three and a half hours beginning at 6:00 p.m., which usually includes an early meet-and-greet for those who want to catch up with colleagues or simply meet other like-minded investors.
"Come on out," Sean McKay recommends. "These events are fun and informative."
About American IRA, LLC:
Click here to claim one of our 7 Self-Directed IRA guide(s).
American IRA is committed to providing every client with gold-level service, regardless of account size. Experience their expertise through their certified IRA services professionals. Enjoy the value with one low annual fee of $285 with unlimited assets and unlimited account values. American IRA clients love the benefit of no charge for "All Cash" accounts. The performance of the American IRA staff is unmatched, with quick and efficient processing within 48 hours.
American IRA services thousands of clients and has over $300 million in assets under administration.
American IRA was built by investors for investors, and brings their successful investment experience to the table, providing excellent educational material showing the public that their Self-Directed IRA account can invest in a variety of assets such as real estate, private lending, limited liability companies, precious metals and much more.
American IRA is conveniently located in Asheville, NC and Charlotte, NC, and serves clients nationwide.