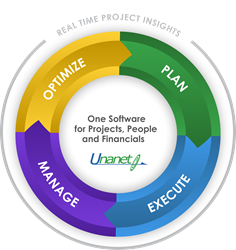 Unanet helps improve project delivery while complying with Federal Government Regulations, and meeting accounting requirements
Dulles, Virginia (PRWEB) September 30, 2016
The summit is taking place in the Adam W. Herbert University Center in Jacksonville, FL from October 11 – 12. This event is held by the Defense Leadership Forum and provides an opportunity for small businesses to speak with prime contractors along with federal contracting officials. The Defense Leadership Forum is a public service organization bringing together Congressional leaders, Pentagon officials, military base commanders, and business representatives to identify the best solutions to defend the United States. The Defense Leadership Forum works closely with Congress; the Pentagon; local military bases throughout the U.S.; federal, state, and local government officials; industry; nonprofit organizations; and professional associations.
The discussions at the summit will surround topics including Navy 2017 mission and contracting priorities as well as new military contracting opportunities for small businesses. Several military and federal contracting officials will be presenting at this summit to provide defense contractors and small business with the latest information. Summit participants include Members of Congress; Senior Congressional Staff; Military Contracting Officials; and both large and small defense contractors and businesses.
Unanet will be exhibiting Unanet Financials at this summit as an alternative to legacy systems for government contractors. For government contractors of all sizes, Unanet helps improve project delivery while complying with Federal Government Regulations, and meeting accounting requirements. Please visit http://www.unanet.com for more information regarding how Unanet benefits its over 1,000 customers.
About Unanet:
Unanet is a leading provider of Cloud and On-Premise software for project-based organizations. Unanet delivers Professional Services Automation software as well as a purpose-built Project ERP solution with skills management, resource planning, budgeting & forecasting, time & expense reporting, billing & revenue recognition, project management analytics and dashboards, and integrated financials with AR, AP, GL and cost pool calculations. Over 1,000 organizations trust Unanet to maximize staff utilization, reduce administrative costs by 90%, improve invoicing by 10X, and support forward decision-making for improved operations.