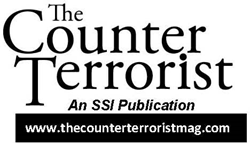 One world many threats
Orlando, Florida (PRWEB) October 04, 2016
San Bernardino, Paris, Brussels, Orlando, Nice – dreadful attacks by Islamic terrorists are being discussed by 9 of the leading figures in US and Global Counter Terrorism. Founded in 2006, the 11th annual Conference will be at the Florida Hotel and Conference Center on October.
"We are proud to be hosting the 11th annual conference, as part of our commitment to providing First Responders with vital information sharing about the terror threat in the USA," said Henry Morgenstern, President of Security Solutions International.
"While the US has done very well against terrorism threats since 9/11, and certainly our counter terrorism abilities are enviable, recent efforts to blur the causes of terrorism and assign blame to "violent extremism" is weakening the ability of our agencies to counter the threat. Since Fort Hood, and onwards to Chatanooga, there has been a tendency to blur the real source of the problem," said Morgenstern.
Police Officer Joe Witty of LA Police SWAT who will detail the multiple assault in the Paris attacks that occurred on November 13th 2015, and the MACTAC response developed by LAPD, Orange County and others.
Professor Ryan Mauro of the Clarion Group will speak on the influence of Radical groups in the USA on Counter Terrorism training and go over a case study of media management for law enforcement based on problems faced by NYPD.
Robert Dougherty former CIA undercover officer will give, based on their publications, the ISIS planning for attacks in the USA.
Dr. Robert Rail will cover specific community vulnerabilities in view of any attack and how it can bring a community to a complete collapse, discussing ways to avoid this.
Colonel Behram A Sahukar, an Asymmetric war specialist from India, will speak about the Expanding Threat of Islamist Terrorism in South Asia and the Middle East and its impact on India-US-Israel security ties.
Paul Goldenberg CEO of Cardinal Point will speak about Global threats, local impacts: addressing the threat of violent extremists in today's environment.
David Bogolub is an expert in WMD. He will be presenting a scenario on a WMD incident, one of the greatest fears of Countries faced with the threat of CBRNE terrorism.
Tom Black will speak about protecting your family against Terror attacks and is a combat veteran Navy SEAL and Private Military Contractor of over 23 deployments to Iraq, Afghanistan, and the Middle East.
Support our Sponsors 2016 CLICK HERE!
DeSantis Holsters - GAF Consulting - Blue Forever - Tactical Defense Media - Proclaiming Justice to the Nations - 5.11 Tactical - Saint Leo - Rhyno - Phantom Lights - Stop Rubbernecking - Smart Water CSI - Southern Police Equipment - Night Lock Down - TCP Security Solutions - IMI Academy - Tracker Products - SpecOps Group - Patriot 3 - Surveillance One - Milspec Plastics - Professional Law Enforcement Association - Hexagon Safety - NEX-XOS - Advanced Trauma Specialties - Highcom / Blastgard - 707 Tactical Gear SIXKA - Feel Good Inc. - Metro Dade K9 Services - Real Time Technology Group - Cole engineering Services