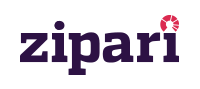 "A quality provider search is an important way to reinforce a health insurance company's brand, and offer an opportunity to learn more about potential members and existing members,"
Brooklyn, NY (PRWEB) October 03, 2016
Insurance software startup, Zipari, announced that it has been selected as a technology partner for Boston-based Minuteman Health. Minuteman Health provides affordable health insurance options for individuals and employers in Massachusetts and New Hampshire, and has retained Zipari for its provider search solution.
Zipari's Provider Search gives Minuteman Health prospects and members a seamless way to search and compare doctors and facilities. Automated data feeds keep provider information up-to-date. Personalized advanced search compares and saves favorite doctors and facilities. Detailed provider profiles are accessible anywhere which helps Minuteman Health promote shopping for consumers. Click-to-call and automated directions facilitate a positive member journey.
"A quality provider search is an important way to reinforce a health insurance company's brand, and offer an opportunity to learn more about potential members and existing members," said Zipari's CEO and Co-Founder, Mark Nathan. "It should not only offer frictionless ease of use, but should provide a key touchpoint for the insurance company to become smarter about what its members and prospects need so they can deliver it quickly and in a targeted fashion that is welcomed. We offer that – through our deep experience, focused on health insurance – and we're excited to provide that to Minuteman Health."
"When we say we offer high quality care through a network of top-rated hospitals and physicians – we need to help consumers and members verify it in an easy seamless way," said Lisa McTighe, Director of Marketing and Communications of Minuteman Health. "Today's health insurance needs to be intuitive in how you use it, starting with its digital presence. That's why we are always looking for solutions that illustrate our commitment to our members' experience."
About Zipari
Based in Brooklyn, New York, Zipari, is a technology startup that develops solutions for carriers to engage with consumers in new and innovative ways. Powered by consumer analytics, Zipari's insurance-specific Consumer Experience Platform and CRM Applications provide carriers with real-time insights into consumer behavior at every touch-point, allowing them to provide a seamless customer experience.
About Minuteman Health
Minuteman Health, Inc. is a non-profit health maintenance organization (HMO) committed to removing inefficiencies from today's health insurance system and providing high-quality care and affordable premiums for individuals and employers in Massachusetts and New Hampshire.
Minuteman Health's provider networks include hospitals, physicians, and specialists who provide high quality care at lower costs in Massachusetts and New Hampshire. Updates on Minuteman Health's growing provider networks can be found at http://www.minutemanhealth.org.
 
Minuteman is marketed in Massachusetts through its website, brokers, Health Services Administrators (http://www.HSAinsurance.com) and the Massachusetts Health Connector. It is marketing in New Hampshire through its website, brokers, and the Federal Healthcare Exchange.