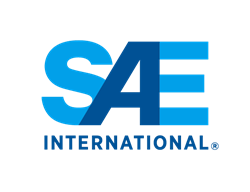 AS9100 Revision D integrates an organization's strategic objectives and business processes by directly linking them to the quality management system. - Alan Daniels, chair of the AS9100 Committee
(PRWEB) October 03, 2016
SAE International announced today the publication of "AS9100D: Quality Management Systems - Requirements for Aviation, Space, and Defense Organizations," a standard for quality management systems requirements for aviation, space and defense organizations.
The standard – known as AS9100 Revision D – pertains to all aspects of the aerospace supply chain and OEMs.
This international standard specifies requirements for a quality management system when an organization needs to demonstrate its ability to consistently provide products that meet customer and applicable statutory and regulatory requirements, and seeks to enhance customer satisfaction through the effective application of the system, including processes for continual improvement and the assurance of conformity to customer and applicable statutory and regulatory requirements.
"AS9100 Revision D integrates an organization's strategic objectives and business processes by directly linking them to the quality management system, which, when combined with risk-based thinking and the identification of opportunities, enables this revision to provide more value to the organization," said Alan Daniels, chair of the AS9100 Committee.
The standard has been revised to incorporate the requirements of ISO 9001:2015, consider Aviation, Space and Defense stakeholders' needs and incorporate clarifications to 9100 series requested by IAQG users since the last revision.
Click here for more information on AS9100D. Credential media may request a review copy of the document by emailing pr(at)sae(dot)org or calling 1-724-772-8522.
SAE International is a global association committed to being the ultimate knowledge source for the engineering profession. By uniting over 127,000 engineers and technical experts, we drive knowledge and expertise across a broad spectrum of industries. We act on two priorities: encouraging a lifetime of learning for mobility engineering professionals and setting the standards for industry engineering. We strive for a better world through the work of our charitable arm, the SAE Foundation, which helps fund programs like A World in Motion® and the Collegiate Design Series™.