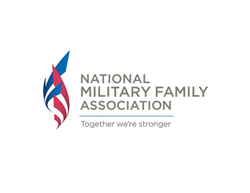 The military lifestyle places unique demands on spouses as they pursue their educations, careers, and build their own businesses.
Alexandria, VA (PRWEB) October 01, 2016
The National Military Family Association (NMFA), a nonprofit that works to strengthen and protect military families, is now accepting applications for its Joanne Holbrook Patton Military Spouse Scholarship, Career, and Business Funds Program. The program is expanding its application period to 15 weeks to allow more time for spouses to apply.
Since the program's inception in 2004, NMFA has awarded nearly $4 million in scholarship funds to more than 4,000 military spouses. Scholarships of $500 to $2,500 are awarded to military spouses pursuing various levels of education or career advancement efforts. Recipients can use funds towards a range of pursuits including:

High school equivalency
All degree levels
Certification programs
Licensure fees and exams
Professional courses, exams, and classes
Continuing education credits
Clinical supervision required for mental health profession licensure
And for the first time, spouse-owned business expenses
In addition to the expanded application period this year, funding will also be available to spouses for spouse-owned business expenses.
"The military lifestyle places unique demands on spouses as they pursue their educations, careers, and build their own businesses," said Joyce Wessel Raezer, Executive Director of NMFA. "In recognition of their quest to do so, with each move and throughout the year, we are expanding our program and the application period to reach even more military spouses."
Scholarship recipients can also apply their awards towards any level of degree, including high school equivalency, Associate's, Bachelor's, Master's and Doctoral. Scholarships are awarded to spouses interested in any career and any field of study. The scholarship funds may be used to assist with tuition, fees, and school room and board.
As one scholarship applicant notes, "I am very excited and anxious to get back to my education goals after delaying them for military moves and to have my first child. As a military spouse, I support and help my husband achieve his career goals, and now I hope to check some goals off my own list."
Applicants must apply online and by midnight ET, January 15, 2017. Spouses of uniformed service members from any branch or rank are eligible to apply. Military spouses with a valid military ID are encouraged to apply. Apply now!
This scholarship program is made possible through partnerships with United Health Foundation, Fisher House Foundation, Prudential Financial, Samsung Electronics, and Lockheed Martin. In addition, Northrop Grumman Foundation, United Concordia Dental, Corvias Foundation, and GEICO lend generous support.
About the National Military Family Association
The National Military Family Association is the leading nonprofit dedicated to serving the families who stand behind the uniform. Since 1969, NMFA has worked to strengthen and protect millions of families through its advocacy and programs. They provide spouse scholarships, camps for military kids, and retreats for families reconnecting after deployment and for the families of the wounded, ill, or injured. NMFA serves the families of the currently serving, retired, wounded or fallen members of the Army, Navy, Marine Corps, Air Force, Coast Guard, and Commissioned Corps of the USPHS and NOAA. To get involved or to learn more, visit http://www.MilitaryFamily.org.