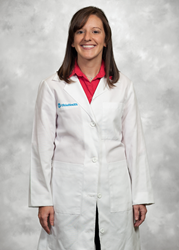 I like to approach each patient interaction like a partnership—work with them to find the best treatment plans for them.
Columbus, Ohio (PRWEB) October 03, 2016
Dr. Stephanie Conway, MD Ob/Gyn has joined Northwest Ob/Gyn and is currently accepting new patients at their office in Hilliard.
An active member of the medical staff of OhioHealth Riverside Methodist Hospital, Dr. Conway offers a full continuum of care, from well woman visits and family planning to menopause management and gynecologic surgery. She offers appointment scheduling, refill requests and access to test results online, and provides early morning appointment options for convenience.
"I am dedicated to treating every patient like I would want my own family member to be treated," said Dr. Conway. "I give my patients all the time they need to make sure they are getting the care they need, all of their questions have been answered and they understand all plans of care and next steps."
Dr. Conway received her undergraduate and medical degrees from The Ohio State University. She completed her residency in Ob/Gyn at Riverside Methodist Hospital in 2016. While at Riverside, Dr. Conway was involved with the creation and integration of the eL&D (remote electronic fetal monitoring on Labor and Delivery) program and presented her research project at ACOG's 2016 Annual Clinical Meeting in Washington, DC. In her free time, she enjoys baking, spending time with her dog Gonzo and watching Buckeye football. Dr. Conway lives in Powell with her husband.
"I provide individualized care. No two patients are the same," said Dr. Conway. "I like to approach each patient interaction like a partnership—work with them to find the best treatment plans for them. I like to promote patient education to help patients be active participants in their care and make well-informed decisions."
Northwest Ob/Gyn offers comprehensive personalized care for all stages of a woman's life. Their all-female Board Certified Specialists combine expertise ranging from Obstetrics through many areas of Gynecology. To learn more about Northwest Ob/Gyn and request an appointment, visit http://www.northwestobgyn.net.
About OhioHealth
OhioHealth is a nationally recognized, not-for-profit, charitable, healthcare organization with Methodist roots. Based in Columbus, Ohio, OhioHealth has been recognized as one of the top five large health systems in America by Truven Health Analytics, an honor it has received six times. It is also recognized by FORTUNE Magazine as one of the "100 Best Companies to Work For" and has been for 10 years in a row, 2007-2016.
Serving its communities since 1891, it is a family of 28,000 associates, physicians and volunteers, and a network of 11 hospitals, 50+ ambulatory sites, hospice, home-health, medical equipment and other health services spanning a 47-county area.
OhioHealth hospitals include OhioHealth Riverside Methodist Hospital, OhioHealth Grant Medical Center, OhioHealth Doctors Hospital, OhioHealth Grady Memorial Hospital, OhioHealth Dublin Methodist Hospital, OhioHealth Hardin Memorial Hospital, OhioHealth Marion General Hospital, OhioHealth O'Bleness Hospital, OhioHealth Mansfield Hospital, OhioHealth Shelby Hospital and OhioHealth Rehabilitation Hospital. For more information, please visit our website at http://www.ohiohealth.com.