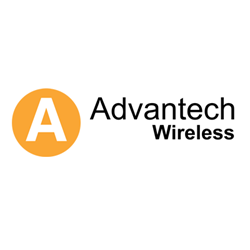 Montreal, Canada (PRWEB) September 30, 2016
Advantech Wireless, a global leader in satellite broadband communications solutions, announced today it has received a significant follow on order for its military-grade satellite modems.
The AMT-73L and the newer AMT-83L line of modems from Advantech Wireless, are the first worldwide satellite modems to be MIL-STD-188-165A certified. Based on the Advantech Wireless Software Defined Radio architecture, the design of these modems ensures unrivaled flexibility and upgrade paths to meet increasing demanding requirements. Several thousand units have been deployed in the field on tactical terminals and gateway sites.
The newer AMT-83L military-grade satellite modem from Advantech Wireless adds a number of advanced features to the DISA certified AMT-73L series. Among these new features there are DVB-S2 with LDPC Coding and Adaptive Coding and Modulation (ACM), IP data interface, GSE encapsulation, Direct Sequence Spread Spectrum (DSSS) spreading and is available with AES 128/256 Encryption.
"These modems have been designed to fulfil advanced two-way satellite gateway communication requirements in Defense Satellite Communications Systems (DSCS)," said Cristi Damian, VP Business Development at Advantech Wireless. "Based on the success of the AMT-73L line of DISA certified modems, the new AMT-83L class adds powerful modulations and error correcting codes. These modem series supports SATCOM-on-the-move (SOTM) mobility applications with the Direct Sequence Spread Spectrum capability. It is the most advanced multi-platform military-grade modem in the world today."
About Advantech Wireless
Advantech Wireless supports the critical need for High Throughput Satellite communications in a rapidly expanding digital environment. Our proven, low-cost, and highly reliable system solutions are meeting the ever-increasing need for high-bandwidth communications essential to military and government solutions, as well as cellular network providers, broadcasters, robust corporate networks, and security. We integrate award-winning research and development engineering into our designs. The result: custom solutions with lowest overall capital and operating costs, together with an unparalleled commitment to lead the industry in materials, design and reliability.