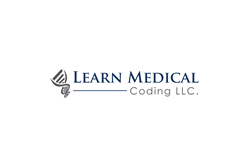 Hunt Valley, MD (PRWEB) September 30, 2016
Learn Medical Coding LLC provides training in medical coding and billing worldwide, has launched new medical coding programs. The programs will be taught using a Stimulive platform. A Stimulive platform is very similar to a live class but it is prerecorded. Students will be able to listen and watch lectures take test and ask questions in real time. These new courses are geared towards professionals seeking certification but does not have the time to attend a live class but needs more assistance completing a course than a self-study course offers. These courses train students to be inpatient and outpatient coders respectively. The program meets all of the eligibility requirements for the AHIMA CCS, CCS-P AND CCA requirements. And students that takes this course will be well prepared to take the CPC , CIC, COC offered by the AAPC. The Stimulive education programs include medical coding, health information technology, medical terminology, anatomy, pathophysiology, reimbursement methodology and pharmacology.
All the courses are taught by expert coding instructors with over 18 years of experience in inpatient and outpatient coding. Our trainers have also been trained by AHIMA and the AAPC to teach students medical coding.
"Medical Coders should never limit themselves to only one certification," said, Chatrione Harris CCS, CPC, RHIT, CIC, CPB, CPMA, CEO of Learn Medical Coding. "The more certifications, the higher the coder income will be, and the more job opportunities will be available for new and experienced coders, so we have improved our program to assist students with studying for more than one certification during one course."
Most of Learn Medical Coding classes will be converted to Stimulive classes. For students thinking of a career change and have been seeking an online program to receive a certification for many new job opportunities, the new Stimulive courses offered byLearn Medical Coding may be the best option for professional students.
The tuition for the programs is designed to be affordable for even those with other responsibilities and obligations. Lmc wants students to succeed and will do everything possible to help. During the courses, students will attend class when it is convenient for them. An instructor will pre-record lectures for the students and upload two lectures per week. To ensure that students never feel alone in the learning process students will have the opportunity to ask questions in real- time via the new Stimulive platform.
For more information, visit http://learnmedicalcoding.com.