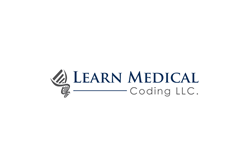 "Quality education for an Affordable tuition"
Hunt Valley, MD (PRWEB) October 05, 2016
Learn Medical Coding LLC online medical coding school announced a special financing offer for new students enrolling in the upcoming Learn Medical Coding Inpatient and Outpatient coding program. From now until November 1st, receive low finance rates for twelve months. All students qualify for financing. Monthly payments are as low as $0-$250 per month. Students will also receive up to $500 off of course tuition.
According to Chatrione Harris, CEO, "We are dedicated to helping students succeed by ensuring you've received a quality education for an affordable tuition cost." Harris concludes, "It's a great time to start a new career in medical coding, with over 41,100 new jobs expected in this field by 2022, the rapidly expanding healthcare industry relies on these professionals. Let us help you start a new career with a program that surpasses other medical coding programs available anywhere."
Learn Medical Coding LLC provides quality education for a low tuition cost. Our course catalog is growing every year, and we have managed to keep our costs low for our students. We currently have hundreds of students enrolled in our programs.
Visit the Learnmedcalcoding.com to learn more about this special financing offer. Call 855-263-3669 for complete offer details.