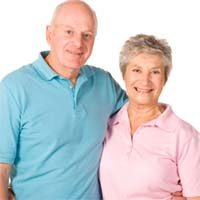 Patients who received definitive radiotherapy had improved overall survival compared to patients who did not...
Raleigh, NC (PRWEB) October 02, 2016
After examining the medical records of thousands of malignant pleural mesothelioma patients, doctors in New York have found a definitive survival advantage in radiotherapy treatment. Surviving Mesothelioma has just published a new article on the study. Click here to read it now.
The newly-published study included 14,000 patients in the National Cancer Database who had non-metastatic malignant mesothelioma.
"Patients who received definitive radiotherapy had improved overall survival compared to patients who did not in this retrospective national cancer registry-based analysis, suggesting a role for increased utilization of this modality, especially in the advent of improved radiation treatment delivery techniques," writes study author Nisha Ohri, a resident at Icahn School of Medicine.
The study, published in the International Journal of Oncology, found that 12.4 percent of the mesothelioma patients who received radiotherapy were still living five years later, compared to 5.2 percent of the non-radiotherapy group.
"Currently, only a small percentage of people diagnosed with mesothelioma receive radiotherapy, but this study suggests that that could change as mesothelioma treatment evolves," says Alex Strauss, Managing Editor of Surviving Mesothelioma.
For more details about the potential impact of radiotherapy on mesothelioma survival, see Radiotherapy Found to Boost Survival in Non-Metastatic Mesothelioma Patients, now available on the Surviving Mesothelioma website.
Ohri, N, et al, "Definitive Radition Therapy is Associated with Improved Survival in Non-Metastatic Malignant Pleural Mesothelioma", October 1, 2015, International Journal of Radiation Oncology, Biology, Physics, http://www.redjournal.org/article/S0360-3016(16)30649-6/fulltext
For nearly ten years, Surviving Mesothelioma has brought readers the most important and ground-breaking news on the causes, diagnosis and treatment of mesothelioma. All Surviving Mesothelioma news is gathered and reported directly from the peer-reviewed medical literature. Written for patients and their loved ones, Surviving Mesothelioma news helps families make more informed decisions.