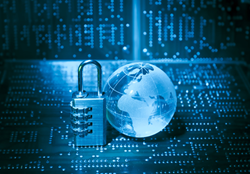 New Delhi, INDIA (PRWEB) October 05, 2016
Koenig Solutions, an IT training organization offering more than 1000 courses to a worldwide audience, recently ramped up its IT security training portfolio. Koenig's cyber security courses include the most popular to the most advanced security training programs. From the basic EC-Council Certified Ethical Hacker (CEH) to advanced Certified Information System Security Professional (CISSP), the company provides a wide array of security courses that cover different levels and aspects of IT security.
Cyber security is a global concern, affecting countries and companies across all levels and geographies. Organizations, irrespective of their size and scale, are allocating special budgets to take care of cyber security threats currently plaguing the corporate world. However, there's a dearth of skilled professionals to take on the challenges of an IT security profession. According to information security experts, currently, there are over a billion dollar worth cyber security positions lying vacant due to shortage of skilled candidates. The hiring crisis in cyber security is real, and it can only be bridged by training professionals on most wanted information security skills.
The depth and breadth of knowledge required to fulfill a burgeoning demand of cyber security professionals include threat mitigation, advanced analytics, cryptography, network virtualization, forensics, cloud and mobile security among others. Koenig Solutions offers security skills on all these areas of expertise. Koenig offers some of the most popular and coveted Security courses that are globally recognized as valid credentials for cyber security acumen.
Popular Courses:-
CEH – Certified Ethical Hacker
CISSP - Certified Information Systems Security Professional
ECSA - EC-Council Certified Security Analyst
CHFI – Computer Hacking Forensic Investigator
CISM - Certified Information Security Manager
Network Security Courses:-
CompTIA Security+
Certified Network Defense [CND]
EC-Council Network Security Administrator - ENSA
CCNA CCNP Security (IINS V3)
Web Application Security Courses:-
EC-Council Certified Secure Programmer (ECSP) .NET
EC-Council Certified Secure Programmer-Java
Web Security Testing With Backtrack & Kali
Mobile Application Security Courses:-
Android Security Essentials
iOS Application Security Essentials
Advanced Mobile Hacking & Forensics
Server Security Courses:-
Oracle Database 12c: Security
Securing Windows Infrastructure
SQL Server 2012 Administration and Security
Cloud Security Courses:-
CCSP - Certified Cloud Security Professional
Designing and Implementing Cloud Security
CCSK (Certificate of Cloud Security Knowledge)
"Cyber security breaches since 2012 have been on an exponential rise. The big names and high profile breaches only add to the severity of the problem, and the skills gap continues to expand. As a result, salaries for cyber security professionals are skyrocketing, since IT personnel with requisite skill sets are few in numbers. The cyber security talent is available in a relatively small number of geographic locations, while the need for cyber skills is widespread across the globe." Says Mr. Santosh Kumar, Group Technical Manager (Security Products, Security Testing, Security Management) at Koenig Solutions Ltd.
Career Prospects:-
By 2022, jobs related to cyber security are expected to increase by 37% according to Bureau of Labor Statistics. It is a secure career option with median salary of $86,170 for information security analysts. From here, participants can move on to other advanced branches including cyber forensics, or become security architects and CISOs for enterprise security.
Top Paying Industries:-
Banking and Financial Services Industry, Healthcare, Retail, Energy & Utilities industry are the most porous industries that absorb cyber security professionals. Stakes are usually high in the financial services sector, which is why the industry needs information security personnel with highly specialized skill sets to counter sophisticated cyber-attacks.
The Solution:-
The solution to fill or minimize this gaping wide skills gap is to create a highly competent talent pool by imparting cyber security training to candidates who are willing to go into the depths of a security career. While organizations can focus on their existing areas of concern and train existing employees on specific skill-sets, individuals who wish to embark on a security career are sometimes left clueless about where to begin and which skill to learn. Identifying the right certification to get the desired position is half the battle won. Apart from technical skills that can be learned in a training school, participants must have some inherent personality traits that can help them become successful in this vocation. A security professional must have an analytical bent of mind, quick thinking and eye for detail. He/she must have the ability to delve deeper into the depths of how a computer works. To maximize the potential of learning and tapping the benefits of this ongoing wave, candidates need to be proactive and get certified to enhance their employability.
Koenig Solutions offers technical guidance based on a candidate's experience, skills, strengths and aptitude to suggest the most appropriate course for a best possible career graph. The company is home to more than 300 certified in-house trainers who are subject matter experts in their respective fields of study. Koenig is also authorized by EC-Council, CompTIA, Cisco, Microsoft, Oracle, and many other technology organizations to provide official training on their respective technologies.
About Koenig: Koenig Solutions is a leading IT training & education company, renowned all over the world as the best offshore IT training organization. Koenig is headquartered in New Delhi, India and caters to the technical skill development of professionals from across the globe. The company offers training at 5 beautiful destinations through 4 different learning methods including classroom training, online instructor-led training, corporate training and flipped classroom. Having presence in US, UK, UAE, Singapore and India, Koenig welcomes students and corporate knowledge seekers from over 60 countries worldwide.