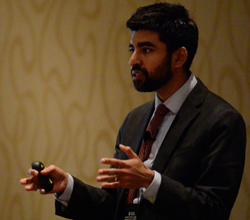 "a single story can be worth a thousand academic papers in terms of galvanizing the will for change"
Boston, Massachusetts (PRWEB) October 04, 2016
Costs of Care (http://www.costsofcare.org), a non-profit dedicated to achieving better healthcare at lower cost, has launched a "Story Contest" to illuminate the importance of cost-awareness in healthcare. Everyone with a firsthand experience with the healthcare system has noticed both challenges and opportunities to make care safer and more affordable. Costs of Care is inviting patients and families, clinicians, students, and administrators to share their real-life stories. Over the years, Costs of Care has collected over 500 real stories, many of which have been featured in the major media and have been used by leading healthcare organizations such as the Institute of Medicine.
Despite the Affordable Care Act, 2016 is the least affordable healthcare has been in the last half century due to the continued escalation of healthcare costs. While policy proposals abound, "a single story can be worth a thousand academic papers in terms of galvanizing the will for change," said Neel Shah, M.D., Executive Director at Costs of Care. "Ultimately, no amount of regulating, reorganizing, or otherwise reforming the healthcare system will successfully contain costs unless all parties are invested in fixing the problem."
One of last year's Story Contest winners, Dr. Patricia Czapp, told the story of how her organization leveraged data to identify emergency department and hospital overuse from a specific high-rise apartment building that housed disabled and low-income adults. Their solution was to set up a medical practice on the first floor of the apartment building to provide better care and to better meet the social needs of this specific patient population.
The most compelling stories collected by Costs of Care will be awarded $4,000 in total prizes and the top submissions will be reviewed by five healthcare luminaries:

Andy Slavitt - Acting Administrator at the Centers for Medicare and Medicaid Services
Bill Frist - Former U.S. Senate Majority Leader, transplant surgeon
Sarah Kliff - Senior Editor, Vox.com
Glenn Steele - Chairman, XG Solutions and former CEO, Geisinger Health System
Pat Mastors - Co-founder and Executive Director, Patients' View Institute
Entries to the Costs of Care Story Contest should be written in 750 words or less, can come from individuals or teams, and focus on experiences that illustrate the challenges or opportunities to make healthcare more affordable. The contest deadline is December 1st, 2016.
The Costs of Care Story Contest is supported by the Healthcare Financial Management Association and Consumer Reports.
Full contest details are available at Costs of Care.
About Costs of Care- Costs of Care is a nonprofit organization that curates insights from people all over the world at the frontlines of healthcare delivery to help health systems deliver better care at lower cost.