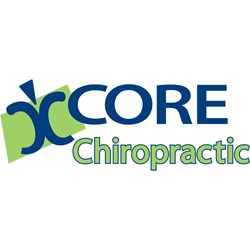 We're always looking to educate our patients and the community about how they can get healthier.
Houston, TX (PRWEB) October 10, 2016
CORE Chiropractic recently launched a short weekly broadcast using Facebook's Live Platform as a way to educate the Houston community about chiropractic care, posture, nutrition, and exercise.
"Our main focus in the office is chiropractic and posture, but patients are always asking us questions about nutrition and exercise too. This is a way for us to share common questions and concerns that patients ask with the public. If one person is asking about something, it's reasonable to think that others have that same question too," said Dr. Philip Cordova.
The broadcast is done in CORE's office, and usually is about 5 to 10 minutes in duration. The video presentation is more conversational and takes real-life questions asked by patients during the previous week and answers them.
"Recently, I shared a patient success story about a patient that didn't have the typical symptoms for which you'd expect someone seek out chiropractic. These types of stories help others realize what might be helped with spinal adjustments," said Dr. Brandon Siegmund, one of CORE's chiropractors.
The weekly Q&A is done each Thursday at 1:00pm on the CORE Chiropractic Facebook page and rotates between the doctors in the office. "We kept it short because patients are often watching on their lunch break and we want to give them some great tips and actionable content so they can make a difference in their health. Not everyone can sit through a 30 to 60 minute presentation each week," reported Dr. Natalie Cordova.
"We're always looking to educate our patients and the community about how they can get healthier. We have to share and educate where the patients are, and that's on social media," said Dr. Bryen Brown. CORE Chiropractic already has a presence on other social media platforms, including YouTube, LinkedIn, Twitter, and Pinterest.
"We hope it catches on and more patients will join us live each week to ask their questions on the air, but anytime they can get access to more ways they can help themselves lead healthier lives, that's okay with us too." said Dr. Philip Cordova
For more information, visit the CORE Chiropractic website at http://www.corechiropractic.net