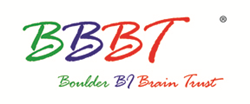 We are looking forward to this dialogue with BBBT's thought leaders in the data warehousing and business intelligence industry. – Itamar Ankorion, CMO, Attunity
Boulder, Colorado (PRWEB) October 04, 2016
On Friday, October 7, 2016, BBBT members will be briefed by Attunity CMO, Itamar Ankorion, director of technology solutions, Jordan Martz, and senior director of product marketing, Kevin Petrie, on how Attunity helps enterprises automate end-to-end the process of creating, loading, administering and updating data warehouses, with integration for all major EDWs and source platforms.
"Attunity data integration and big data management software is designed to help enterprises accelerate and optimize the value of their analytics initiatives," said Mr. Ankorion. "We are looking forward to this dialogue with BBBT's thought leaders in the data warehousing and business intelligence industry."
"Data warehouse automation is coming into its own. Streamlining the most arduous task - the ETL process - is a major boost to the overall productivity of the implementation team," said BBBT Founder Claudia Imhoff. "But it doesn't end there. Automation must include all the pieces of the implementation process, including design, creation, and maintenance. I look forward to a deep dive into Attunity's features."
A podcast summarizing the presentation will be available at the BBBT podcasts page, and a video and trailer of the presentation will be available at the BBBT videos page.
About BBBT
The Boulder Business Intelligence Brain Trust has served the BI industry since 2006. It is a consortium of over 200 industry analysts, experts, and practitioners from around the world. BBBT hosts BI industry vendors who provide extended, interactive briefings, streamed live as webinars exclusively to BBBT members. It's a reciprocal arrangement, the members receive the latest information on current and planned BI tools and technologies, and the vendors get valuable feedback on their offerings, marketing, and messaging.
About Attunity
Attunity is a leading provider of Data Integration and Big Data management software solutions that enable access, management, sharing and distribution of data across heterogeneous enterprise platforms, organizations, and the cloud. Our software solutions include data replication and distribution, test data management, change data capture (CDC), data connectivity, enterprise file replication (EFR), managed file transfer (MFT), data warehouse automation, data usage analytics, and cloud data delivery.
Attunity has supplied innovative software solutions to its enterprise-class customers for over 20 years and has successful deployments at thousands of organizations worldwide. Attunity provides software directly and indirectly through a number of partners such as Microsoft, Oracle, IBM and Hewlett Packard Enterprise. Headquartered in Boston, Attunity serves its customers via offices in North America, Europe, and Asia Pacific and through a network of local partners. For more information, visit http://www.attunity.com or our blog, and join our communities on Twitter, Facebook, LinkedIn and YouTube.