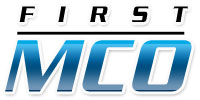 With his outstanding background in employer-directed managed care, Bill has been integral in helping First MCO achieve a 100% client retention rate
Morris Plains, NJ (PRWEB) October 06, 2016
First MCO (http://www.firstmco.com), a leader in employer-directed worker's compensation medical care, is pleased to announce the appointment of Bill Block as the new Chief Sales Officer. Effective immediately, Bill will serve to further develop First MCO's growing portfolio of regional and national accounts.
Bill Block comes with over 30 years of experience within the insurance industry, having spent the last five years at First Managed Care Option (MCO) where he has been instrumental in expanding business partnerships across healthcare and technical disciplines.
In his new role as Chief Sales Officer, Bill will not only insure best practices for those in New Jersey, but also help First MCO expand throughout Nevada, Missouri, Pennsylvania, Virginia and Connecticut. "I am proud to be a part of First MCO's unique approach which actively directs care only to prequalified providers with proven results in employee health."
Bill has proven his ability to develop and maintain long-term client relationships throughout New Jersey, thus achieving a "Trusted Advisor" status. Bill has already expanded First MCO's market presence by implementing three large national lease agreements. Bill will continue to develop integrated strategies to nurture those existing accounts and promote new business in all states that permit employers to direct care.
"With his outstanding background in employer-directed managed care, Bill has been integral in helping First MCO achieve a 100% client retention rate," says Thomas Mooney, CEO of First MCO. "He will work closely with the medical team and professional staff to achieve maximum network utilization and control costs for every patient, and employer we serve."
Thomas Mooney notes, "New Jersey's employers have discovered us as an alternative to the massive healthcare conglomerates who cannot focus on getting individual workers healthy, and back to work." He adds "Our recent growth comes as a result of Bill's efforts in matching employers to us who want to direct care and not just re-price".
Bill Block will be based out the First MCO headquarters in Morris Plains, New Jersey.
About First MCO
First MCO is unique in the worker's compensation industry in that it develops networks of specialists where the employers have the ability to direct care to them. With a rich 36-year company history, First MCO has grown into national experts in driving care for private and public sectors. The company works with insurance companies, self-insurers, third party administrators and insurance funds to provide comprehensive medical management and cost containment services for workers' compensation in New Jersey, Nevada, Missouri, Pennsylvania, Virginia, and Connecticut. The skilled medical team and professional staff at First MCO pride themselves on individualized customer service and convenient managed care solutions to get people back to work.
For more information, please visit http://www.firstmco.com.