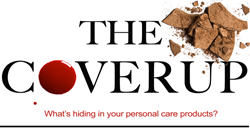 The two women behind this film are talented and determined", admired Carole Dean, president and founder of From the Heart Productions. "Those are two traits that always equal success in film funding
Oxnard, CA (PRWEB) October 04, 2016
From The Heart Productions, the 501(c)3 non-profit whose mission is to help filmmakers get their films funded, has awarded the first Roy W. Dean Film Grant of 2016 to the feature documentary, The Coverup, and its mother and daughter filmmaking team of Lynn Pelletier and Malina Fagan. For winning the grant, they will receive $30k in cash, film products and services to complete their film.
Started in 1993, the Roy W. Dean Film Grant is awarded 3 times each year to films that are unique and make a contribution to society. There is a Spring, Winter, and Fall Grant. The grants are open to all types of film projects including documentaries, short films, features, and web series in any stage of production. 225 films were submitted for this year's Spring Grant from the United States and around the world.
"The Coverup" reveals that the average person is exposed to about 126 chemicals a day, just from their cosmetics and personal care products (soap, shampoo, deodorant, toothpaste, makeup, etc.). Scientists have linked some of the chemicals to serious health effects including cancer, infertility, and birth defects. The documentary seeks to empower consumers and companies alike and challenge our government to protect the public.
Filmmakers Lynn and Malina had previously applied several times to the Roy W. Dean Film Grant. Like all other applicants, they were given a free consultation to improve their application. They persisted and made the appropriate adjustments and eventually won the grant.
"The two women filmmakers behind this film are talented and determined" admired Carole Dean, president and founder of From the Heart Productions. "Those are two traits that always equal success in film funding. It's especially nice for myself and Carole Joyce, my daughter who helps with grant outreach, to be able to give the grant to another mother and daughter team."
Lynn Pelletier and Malina Fagan are the dynamic mother-daughter duo behind "The Coverup". Lynn is a health practitioner of over 30 years who specializes in acupuncture and allergy treatments. Malina is an award winning filmmaker who is passionate about health, the environment and human empowerment. Having lost several people in their family to cancer, they are committed to raising awareness of environmental toxins and disease prevention.
Malina's films have premiered in IMAX at the Denver Museum of Nature and Science, aired on Rocky Mountain PBS, and been selected at festivals across the country, winning awards for their cinematography and storytelling.
Included in the Grant is $3,500 cash given by From The Heart Productions. The grant also includes a hard drive from G-Technology, tape stock from Media Distributors, discount on color, editing and production services from Promedia, equipment rental from Abel Cine NY, and much more from many heart-felt donors.
About the Roy W. Dean Grant
Now in its 23rd year, the Roy W. Dean Grant has awarded over $2,000,000 in cash and donated film services to films. The grant has been an important lifeline for filmmakers needing help to continue working on their film and to get it completed. Without assistance from the grant, many excellent and important films may never have been made.
Past winners of the grant that have been completed include the Emmy winning "Mia: A Dancer's Journey", the SXSW Best of Fest Music Film "The Winding Stream: An Oral History of the Carter and Cash Family", and the now in release on video and on demand "The Brainwashing of My Dad"
About From The Heart Productions
From The Heart Productions is a 501(c)3 non-profit dedicated to helping filmmakers get their projects funded and made. Besides providing funding through the grant, they are also a fiscal sponsor which allows donations made to films they sponsor to be tax deductible. From The Heart has raised over $2.3 million for crowdfunding films as a partner with Indiegogo. President Carole Dean is the best-selling author of The Art of Film Funding: 2nd Edition, Alternative Financing Concepts.