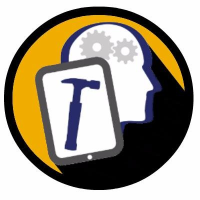 They have a great platform started for affordable online trades-related education. - Williamson College of the Trades
Pennsburg, PA (PRWEB) October 05, 2016
Construct-Ed, Inc. is proud to announce that it is supporting the mission of Williamson College of the Trades. Our online community provides a no-cost training resource for trade school students to help close the construction skills gap. Williamson is a post-secondary college and trade school located in southeastern Pennsylvania. The college provides scholarship based education for young men seeking education in skilled trades.
They offer training in these 6 skilled areas:
Carpentry
Masonry
Horticulture
Machine
Paint
Power Plant
The college's core values are Faith, Integrity, Diligence, Excellence and Service. Construct-Ed supports the college's core values. We are offering no-cost trade education resources to support these core values to help close the construction skills gap.
Construct-Ed, Inc. is an open platform that allows publishing instructors to produce and share their content. The full catalog of courses is available to trade school students at no cost.
Trade schools interested in this student resource should inquire about a complimentary account here.
Students and those involved in the construction industry can learn and build their skills on Construct-Ed. Areas of study relating to the construction and remodeling industries include:
Business Management
Trade Skills
Green Building
Marketing and Sales
Leadership
Estimating and Bidding
Design and Architecture
For a full list of areas of online trades courses, please click here.
Construct-Ed, Inc. is a community of online video learning for pros, by pros. Contractors and pros in the industry can learn what they need to grow their business, skills, and knowledge from real experts in their trade. Our mission is to help close the construction skills gap. Construct-Ed serves individuals and small and medium sized businesses in the skilled trades. We help develop the expertise needed to run better and more profitable companies. Our community offers peer-to-peer exchange of skills. We help develop skills relating to working, leading and managing a construction business.
For more information on Construct-Ed, Inc. please go to our website at http://www.construct-ed.com.
To sign up for a free account with Construct-Ed, please click here to join.