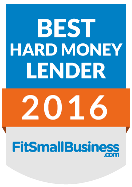 The new loans drastically slash interest expense and consolidate debt into one affordable monthly payment.
Los Angeles, CA (PRWEB) October 05, 2016
South End Capital Corporation (SECC) announced today that it is expanding its outreach to small business owners who are burdened by expensive merchant cash advances. SECC is one of the few industry lenders aggressively offering affordable Merchant Cash Advance Consolidation Loans to small business owners. The new loans drastically slash interest expense and consolidate debt into one affordable monthly payment.
SECC Managing Director Noah Grayson remarked, "Over the last 12 to 18 months, we have been pleased to see the increased availability of more affordable capital come to market for small business owners. But what hasn't evolved as quickly," he added, "is a willingness on the part of lenders to consolidate expensive merchant cash advances into more affordable loans for business owners."
Most lenders view as high risk a business owner who has taken out one or more merchant cash advances, Grayson explained. Despite positive attributes of a business, lenders are generally reluctant to consolidate a merchant's advances into a new loan. What can often ensue is a "death spiral" as the business owner is forced to take on additional expensive merchant cash advances to meet the need for operating capital. "This is often the case, even though a business is otherwise bankable and would clearly benefit from more reasonably priced capital," Grayson added.
Unlike many lenders, SECC places few restrictions on consolidating merchant cash advances into a single affordable loan. SECC offers a Merchant Cash Advance Consolidation Loan Program priced at an average annual interest rate of 6.25%, amortized over 10 years (25 years, if the merchant has available real estate collateral). The program features one affordable monthly payment and often no prepayment penalty. In addition to consolidating a business owner's merchant cash advances, SECC can offer unrestricted working capital to assist with new growth and other business needs. SECC imposes few business-type restrictions, will consider borrower credit down to 580, can work with past borrower bankruptcies or foreclosures, and will fund from $2,000 to $5,000,000 in all 50 states.
Grayson pointed out that on a 12-month term at a 1.4x factor rate, a business owner with $200,000 in daily-payment merchant cash advances will struggle with more than $23,000 in monthly expense. But SECC can consolidate that business owner's merchant cash advances at a 6.25% interest rate amortized over 10 years, and at a monthly payment of only $2,245. That saves the business owner over $20,000 a month.
"You can see why we are so pleased to be helping small businesses nationwide escape the merchant cash advance trap and dramatically lower their debt expense," Grayson stated.
------
ABOUT SOUTH END CAPITAL CORPORATION
South End Capital Corporation (SECC) was founded in 2009 and is a nationwide, non-conforming lender (CA Finance Lenders License # 603 L334) providing collateralized and uncollateralized loans to business owners and real estate investors directly and in participation with third-party lenders. SECC welcomes both borrower and broker inquiries. The firm also offers generous referral fees to approved partners, plus custom tailored loans. Visit http://www.southendcapital.com or contact Noah Grayson at (888) 268.7778 x 5 / noah(at)southendcapital.com.