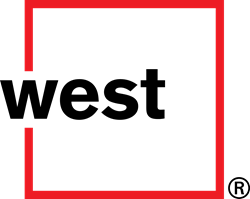 SCOTTS VALLEY, Calif. (PRWEB) October 04, 2016
West Corporation, a leading provider of communication services, today announced a white paper addressing school safety best practices. Developed in recognition of America's Safe Schools Week, Oct. 16-22, "Five Layers of School Safety" provides detailed information for schools and school districts on safety practices that address five specific areas of emergency response planning: plan administration, staff training, exercises, technology and culture.
The paper is co-authored by Gary L. Sigrist, Jr., a nationally known speaker, consultant, author and expert on emergency preparedness, and Scott Poland, Ed.D., an internationally recognized school psychologist and crisis expert
.
"School leaders recognize that it is crucial to have a robust school safety plan. This white paper offers them a blueprint for developing that plan by outlining the variety of safety risks that need to be addressed as well as staff training, exercises and drills, hardware and software for monitoring and communicating, and the relationship between safety and school culture," said Sigrist. "Five Layers of School Safety" will be available to download from the SchoolMessenger.com website on Oct. 18.
Also in preparation for America's Safe Schools Week, West is hosting a webinar for school and district leaders addressing school safety on Wednesday, Oct. 12, at 12 p.m. ET. The webinar will feature both Sigrist and Poland.
"Now is the perfect time for school district leaders to evaluate safety preparedness at their schools and be sure their emergency plans are up to date," said Poland. "This webinar will address topics, such as increasing student involvement, that will help districts safeguard the well-being of their entire school community."
All webinar attendees will receive the "Five Layers of School Safety" white paper when it becomes available. To register for the Oct. 12 webinar, visit http://bit.ly/Oct2016SafetyWebinar
About West's Education Group
West's Education group, part of West Corporation, is the trusted provider of SchoolMessenger solutions. Thousands of schools and other educational institutions in all 50 states and Canada depend on SchoolMessenger products and services. From notifications and websites to custom mobile apps and social media, school leaders have relied on the SchoolMessenger platform since 1999 to engage with their communities in multiple languages and on any device. To learn more about SchoolMessenger products, visit http://www.schoolmessenger.com or call 888.527.5225.