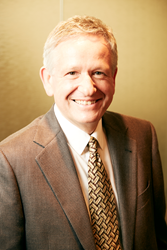 This is a significant victory for the plaintiffs who have patiently maintained their resolve for so long.
SOUTHFIELD, MI (PRWEB) October 04, 2016
After seven years of procedural wrangling, plaintiffs claiming that Stream Energy and its Ignite marketing division defrauded them through a complicated pyramid scheme will have their day in court.
On September 30, 2016, all 16 judges of the U.S. Court of Appeals for the Fifth Circuit ruled in a rare en banc decision that a lawsuit by 160,000 Stream sales agents could proceed as a class action. The ruling not only reversed a district court decision, but also a previous decision from a three-judge appellate panel in the matter – Torres, Robison, et al. v. SGE Management, LLC, et al. (Case No. 14-20128).
"This is a significant victory for the plaintiffs who have patiently maintained their resolve for so long," said Andrew Kochanowski, an attorney with Sommers Schwartz, PC who represents the plaintiff sales agents along with Matthew Prebeg of Houston-based Prebeg, Faucett & Abbott, PLLC and Eric Citron of Goldstein & Russell, PC in Bethesda, Maryland.
According to court documents, Stream Energy and its Ignite marketing arm were formed in 2004 with the intention of reselling gas and electricity to Texas customers. Two Stream sales agents brought this lawsuit in the U.S. District Court for the Southern District of Texas on behalf of other IA's under the Racketeer Influenced & Corrupt Organizations Act (RICO), claiming that IA's are only compensated according to the number of individuals they enlist to purchase the Services Program and not by their sales revenue. The suit alleges that SGE Management, LLC and other entities behind Stream Energy induced the plaintiffs to participate in an illegal pyramid scheme by misrepresenting that Ignite is a legitimate business opportunity and defrauding the plaintiffs to the point that all have lost or will soon lose their investment in the Services Program along with additional monetary losses.
The district court initially granted class certification, which the defendants appealed to the Fifth Circuit. In an October 16, 2015 opinion, the three-judge Court of Appeals panel de-certified the class, finding that questions regarding individual plaintiffs' reliance on the defendants' alleged fraudulent representations predominated over any common issues, and thus failing to meet the threshold for class action certification under Federal Rule of Procedure 23(b)(3).
The plaintiffs moved for reconsideration, and a year later in what Matthew Prebeg describes as "an exceedingly and exceptionally rare turn of events," all 16 judges of the Firth Circuit participated in the decision to reverse the October 2015 ruling from the appellate panel and affirm the district court's certification of the plaintiff class.
The total number of Independent Associates includes more than 240,000 people, but approximately 80,000 of them are precluded from joining the class action due to arbitration clauses in their contracts with Stream.