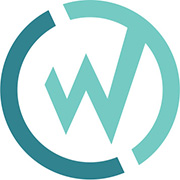 Charlottesville, VA (PRWEB) October 04, 2016
WillowTree, a leading mobile strategy, UX design, and app development company, announced today that it has been named a Google Developers Certified Agency. As one of the first agencies in the US to earn the certification, WillowTree joins an exclusive group of elite firms to receive this designation.
To become a Google Developers Certified Agency, agencies must undergo the required training and demonstrate a history of world-class Android application development. Google's program not only enables WillowTree developers early access to upcoming Google developer products and APIs, it also provides the mobile company personalized training and priority support from Google.
"We're excited about the opportunities this certification brings," said Tobias Dengel, CEO of WillowTree. "While we've always stayed on the cutting-edge of Android application development, this recognition reaffirms to our clients that we will continue to incorporate the latest and greatest innovations and products in their apps. We also look forward to the benefits that receiving priority support from Google's product and developer relations teams will bring our team and, more importantly, our clients."
According to the Google Developers Blog, "The Agency Program hopes that doing so [launching the certification program] would make it easier for clients who're looking to hire an agency to make an informed decision while also pushing the entire development agency ecosystem to improve."
To see the complete list of certified agencies, visit https://developers.google.com/agency/directory/
About WillowTree
WillowTree, Inc. is a mobile strategy, UX design, and app development company whose focus is to bridge the highest level of consumer user experience with enterprise-grade deployments and security. WillowTree is an industry leader in field solutions, media delivery, loyalty programs and payments, and connected devices. We work with companies such as GE, Johnson & Johnson, Time Warner, AOL, American Express, and Harvard Business Publishing who trust WillowTree to guide and execute their mobile initiatives. Learn how WillowTree can help your business by visiting willowtreeapps.com. We Take Mobile Personally™