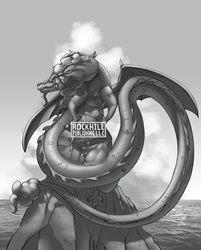 VIRGINIA BEACH, VA (PRWEB) October 05, 2016
On October 8, 2016 the Indie Author Day 2016 will be hosted at various libraries in the United States and Canada. The day will include author talks, tips for writing and publishing, and a Skype session with A.G. Riddle, indie author of the million-selling "The Atlantis Gene".
Hill will be at the Meyera E. Oberndorf Central Library in Virginia Beach, Virginia, reading and signing copies of his adult crime novels, "Killer With A Heart" and "Killer With Three Heads". His first two books of the Killer Series, authored as J.L. Hill, chronicles the lives of street gangs and mobsters in New York City.
November 12 & 13, 2016 James L Hill will be joining another group of indie authors at Hampton Roads Writers' Authorfest 2016 being held at Barnes and Noble 4485 Virginia Beach Blvd, Virginia Beach, VA 23462. His historical fantasy, The Emerald Lady, the first in the Gemstone Series will be on sale at B&N. There will be book readings, signings, and the opportunity to meet local independent authors. Both events run from 10 a.m. to 4 p.m. and are free and open to the public.
"These events show the great strides indie authors and publishers have made in the publishing industry. Being recognized and accepted by libraries and a major book retailer means Indies are gaining the respect they deserve," says James L. Hill, founder of RockHill Publishing. While RockHill's catalog is small, it does offer something for a variety of readers, from teens to adults in the genres of fiction, fantasy, science fiction, and romance.
RockHill Publishing LLC