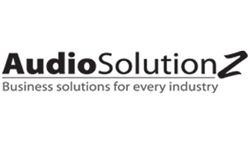 MFG Day has contributed to creating a very positive perception of the manufacturing industry on students, motivating them to pursue a career in manufacturing.
Durham, NC (PRWEB) October 04, 2016
AudioSolutionz is a leading online source for industry information, knowledge and updates from the nation's top industry experts. Through live and on-demand webinars, DVDs, books, transcripts and boot camps, AudioSolutionz helps industry professionals stay updated, informed, and gain the necessary skills to stay ahead in their profession.
On Manufacturing Day 2016, AudioSolutionz has started an initiative to inform the general public and inspire the next generation of manufacturing leaders in partnership with MFGDAY.com. Apart from becoming an official endorser of MFG DAY 2016, promoted as #MFGday16 in social media channels, AudioSolutionz is offering a Flat 50% off on bestselling manufacturing webinars throughout the week from Oct 1 to Oct 7, 2016 to provide low-cost information and manufacturing industry knowledge to professionals, students, teachers and the general public. Visit https://www.AudioSolutionz.com/manufacturing.html to check their lineup of upcoming live webinars or select from pre-recorded webinars on topics such as root cause analysis, 3D printing, ISO and OSHA compliance, manufacturing policy, DTSA, lean manufacturing and more.
Manufacturing Day Background
Celebrated on the first Friday of October every year, Manufacturing Day was first celebrated in the U.S. in 2012 to popularize the importance of manufacturing, dispel misconceptions, showcase modern manufacturing technology, and attract the new generation into making a career in manufacturing. MFG Day is an effort to show the impact of manufacturing in our day-to-day lives, our economy, and how it can lead to rewarding career graphs.
Manufacturing Day events can be hosted either at a manufacturing facility, or within some educational institution, or through online portals which are dedicated to the motto and spirit of Manufacturing Day. More than 2,100 manufacturing events have already been registered with MFGDAY.com for 2016. If you plant to host your own Manufacturing Day event, there are a lot of resources, kits and tools provided by MFGDAY.com.
Impact of Manufacturing Day
According to a survey by Deloitte and the Manufacturing Institute in 2015, Manufacturing Day events contributed to creating a very positive perception of the manufacturing industry on students, motivating them to pursue a career in manufacturing. Following were the results of the survey:

90% students thought that MFG Day activities/tours were interesting and engaging.
84% become more aware of manufacturing jobs in their community.
81% were convinced that manufacturing provided careers that are interesting and rewarding.
62% were motivated to pursue a career in manufacturing.
These results go to show that Manufacturing Day have positively impacted the perception of the industry and its career options. Source: https://www.mfgday.com/resources/2015-event-survey-results
For more details or registering for the MFG Day special offer visit: https://www.AudioSolutionz.com/mfgday
About AudioSolutionz
AudioSolutionz.com is a leading online information platform for professionals and businesses. We specialize in webinars, DVDs, books and other training tools and products designed to enhance knowledge, improve skills, stay updated with current industry best practices, and boost profitability.
For more than 12 years, we have helped thousands of businesses stay updated with the latest in their industry and navigate the complex challenges in corporate governance, enterprise risk management and regulatory compliance. 100,000+ professionals have relied on us over the years to enhance their knowledge and skills and meet their continuing education needs. We have partnered with top certification bodies in the country to provide CEU credits to professionals who train with us.
Our webinars, led by top industry experts, contains relevant, concise and practical information to help professionals stay ahead in their career and organizations stay ahead of the competition.