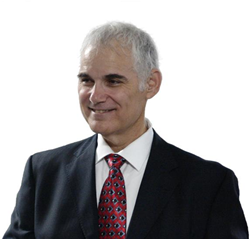 An informed investor is almost universally a stronger investor—especially when it comes to something as serious as running one's own IRA.
Charlotte, NC (PRWEB) October 06, 2016
What does it mean if a retirement account is "leaking"? Are retirement plans really as simple as calculating savings over the years and multiplying by X number of years? Those are the exact types of questions asked by a recent post at AmericanIRA.com, and the answers may surprise some investors.
Author of the post, American IRA CEO Jim Hitt, asked: "Most financial advisors lay out retirement projections thus: If you save x dollars per month, and the market returns y, then you should have z available to you when you turn 65. Does this hold true for Self-Directed IRAs?"'
Pointing out that many retirement plans frequently get "raided" by other needs, Jim Hitt pointed out that this basic way of thinking about retirement may be inherently flawed. Only if an IRA is untouched over the years and does end up offering that rate of return does it make sense to calculate a retirement plan in this fashion.
Noting that about 1.5 assets are withdrawn from 401(k) and IRAs on average every year, the post finds that there are better ways to handle a retirement plan that don't tend to "leak" over the years. These tips include setting a hard limit on oneself when it comes to these withdrawals. Additionally, the post noted some policy changes that could help retirement investors make the most of their money over the years.
Although American IRA is a Self-Directed IRA administration firm that does not offer financial advice and does not manage the accounts themselves, Jim Hitt noted that an informed investor is almost universally a stronger investor—especially when it comes to something as serious as running one's own IRA.
To read the blog post, click here. More articles can be seen at the American IRA website: http://www.americanira.com/category/articles/
About American IRA, LLC:
Click here to claim one of our 7 Self-Directed IRA guide(s).
American IRA is committed to providing every client with gold-level service, regardless of account size. Experience their expertise through their certified IRA services professionals. Enjoy the value with one low annual fee of $285 with unlimited assets and unlimited account values. American IRA clients love the benefit of no charge for "All Cash" accounts. The performance of the American IRA staff is unmatched, with quick and efficient processing within 48 hours.
American IRA services thousands of clients and has over $300 million in assets under administration.
American IRA was built by investors for investors, and brings their successful investment experience to the table, providing excellent educational material showing the public that their Self-Directed IRA account can invest in a variety of assets such as real estate, private lending, limited liability companies, precious metals and much more.
American IRA is conveniently located in Asheville, NC and Charlotte, NC, and serves clients nationwide.