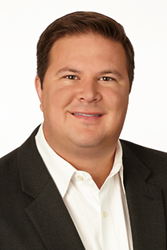 Vendors can be a major source of cybersecurity risk.
Dallas, Texas (PRWEB) October 06, 2016
Companies seriously consider outsourcing software and technology services because of the signifiant cost savings and speed of implementation. However, third-party vendors can be a major source of cybersecurity risk. Some notable data breaches that have captured our attention on this issue include companies such as Target, Home Depot, and Cogent Healthcare. Although such risk may originate from outside the business, the risk is not necessarily outside of its control.
Brian Kirkpatrick will discuss five key clauses in vendor agreements that can be used to negotiate terms and conditions to improve a company's information security. He will also go a step further and provide specific language to help those who are charged with reviewing and negotiating vendor contracts. For those who are unable to attend the presentation, Brian will summarize the key point over the next couple of weeks in the firm's Technology Law bLAWg.
About Kirkpatrick Law PC
Kirkpatrick Law provides legal assistance to entrepreneurs and companies in the areas of business organization, technology transactions, intellectual property, privacy, and digital/cyber security. In addition to his legal, business, and finance credentials, Brian is a Certified Ethical Hacker, and Certified Chief Information Security Officer.