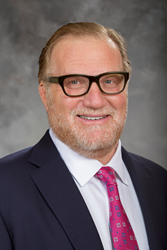 This NIH grant will expand ongoing research to improve the safety and reduce the costs of anti-clotting therapy that is needed after children leave the hospital
St. Petersburg, Fla. (PRWEB) October 04, 2016
Johns Hopkins All Children's Hospital, in collaboration with Johns Hopkins University, received a $2.8 million research grant from the National Institutes of Health (NIH) to expand its international clinical trial on blood clots in young patients. Researchers launched the Kids-DOTT trial in 2007, with hopes of determining the length of time infants, children and teens should be treated with anti-clotting medication after a first-time acute venous thromboembolism (VTE), or blood clot in a vein.
Pediatric blood clots affect one in 200 hospitalized children, and one out of every 10,000 children overall. Shorter treatment can reduce costs and spare patients additional weeks of invasive treatment, often involving twice daily injections of anti-clotting medication or additional blood draws to monitor effectiveness.
"This NIH grant will expand ongoing research to improve the safety and reduce the costs of anti-clotting therapy that is needed after children leave the hospital," says Jonathan Ellen, M.D., president, CEO and physician-in-chief of Johns Hopkins All Children's Hospital and vice dean and professor of pediatrics at Johns Hopkins University School of Medicine. "Receiving this grant from the NIH underscores our commitment to clinical care and research focused on providing safe, high-value care and improving outcomes to benefit children everywhere."
The Kids-DOTT study is one of the largest randomized trials ever performed in the field of pediatric blood clots, with a collaboration of more than 40 children's hospitals from around the world. More than 800 patients are expected to participate in the trial, with approximately 280 children enrolled to date.
This award is one of two NIH grants that Johns Hopkins All Children's Hospital recently received for multi-center studies. Read more about the Kids-DOTT Study and the impact of both grants.
About Johns Hopkins All Children's Hospital
Johns Hopkins All Children's Hospital in St. Petersburg is a leader in children's health care, combining a legacy of compassionate care focused solely on children since 1926 with the innovation and experience of one of the world's leading health care systems. The 259-bed teaching hospital, ranked as a U.S. News & World Report Best Children's Hospital, stands at the forefront of discovery, leading innovative research to cure and prevent childhood diseases while training the next generation of pediatric experts. With a network of Johns Hopkins All Children's Outpatient Care centers and collaborative care provided by All Children's Specialty Physicians at regional hospitals, Johns Hopkins All Children's brings care closer to home. Johns Hopkins All Children's Hospital consistently keeps the patient and family at the center of care while continuing to expand its mission in treatment, research, education and advocacy. For more information, visit HopkinsAllChildrens.org.