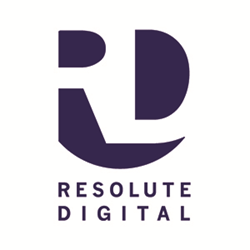 While every single member of our staff is certified in Google Analytics, having the newly released Google Premier Partner Badge and Company Specializations reaffirms our commitment and bolsters our long term partnership, and success, with Google."
New York, NY (PRWEB) October 05, 2016
Following Google's introduction of their new Partner Badges, Specializations and Qualifications, Resolute Digital acquires a Google Premier Partner Badge and earns Specialization Certifications for Search, Display, Mobile, Shopping and Video; the highest level a digital agency can achieve.
Along with the Google Premier Partner Badge, Google Company Specializations provide opportunities for agencies to earn recognition and differentiate themselves based on a demonstration of product expertise. To garner specializations, a number of factors related to the company's overall performance are taken into consideration, e.g., the company's implementation practices, client retention in the product area, historical level of spend, etc. Resolute has earned specialization certifications in all five of the available specialization areas - Search, Display, Mobile, Shopping and Video.
To earn each of these certifications, at least two employees were required to become certified in each area, while the company as a whole had to reach specific performance requirements.
"We're very pleased by the inclusion of additional certifications of merit," said Jarod Caporino, President of Resolute Digital. "Resolute prides itself on having knowledgeable and educated staff who deliver quality results for our clients. While every single member of our staff is certified in Google Analytics, having the newly released Google Premier Partner Badge and Company Specializations reaffirms our commitment and bolsters our long term partnership, and success, with Google."
The Google Partner Premier Badge and five product Specialization Certifications are added to the many Google partnerships and certificates that Resolute has earned throughout its tenure; e.g. being a Google AdWords, Analytics, and Tag Manager Certified Partner and a Google Analytics Premium Authorized Reseller.
ABOUT RESOLUTE DIGITAL
Resolute Digital is a data-driven, full service marketing and technology agency, headquartered in New York City, with offices in Los Angeles and Buffalo. Founded with the mission of creating a smarter agency, Resolute Digital differs from traditional agencies and design shops due to its firm belief that digital marketing should be approached as both an Art and Science. At Resolute, business analysts and technologists sit shoulder to shoulder. Committed to integrity, excellence, expertise and passionate entrepreneurial spirits, we are thought leaders in the industry. Our strategies are based on quantifiable data, gleaned from enterprise-scale analytics packages. We specialize in integrating mobile technology and marketing intelligence for cutting edge brands.