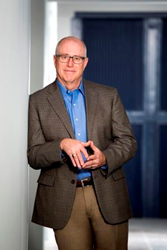 Strong leaders need to understand how to lead all of their employees. The Purpose Conference offers executives across the country an opportunity to grow, learn, and find purpose with their teams.
Harrisburg, Pennsylvania (PRWEB) October 04, 2016
John Dame, founder of Dame Management Strategies, Vistage Chair, Forbes Coaches Council, and author, today hosts the final conference in the 2016 Evolutions series from 8 a.m. to 4 p.m., at the Clarion Hotel and Conference Center Harrisburg West. Purpose: Mindfulness and the Neuroscience of Leadership is a one-day forum aimed to equip executives on how to be purpose-driven leaders.
"Leadership is no longer just survival of the fittest. It is no longer just about showing up to work; it is now about purpose and culture. Strong leaders need to understand how to lead all of their employees and the Purpose Conference offers executives across the country an opportunity to grow, learn, and find purpose with their teams," says Dame. "Attendees will walk away with an overview of how the brain works, empowering them to become more mindful, purposeful leaders. This is neuroscience on how to be a better executive and how to emotionally connect to employees to keep them happy and engaged at work."
In a 2015 Deloitte Millennial Survey, six in 10 respondents said sense of purpose is a key reason they chose their current employer and per a 2014 study conducted by Pew Research Center, 51% of Americans report not being engaged in the workplace.
"Purpose is the driving force of 18-34 year olds and it's vital that executives adapt to this if they want to retain Millennial employees—the largest generation to enter the American workforce," says Dame. "Adding human capital to the balance sheet of a company changes the overall view of leadership. My belief is that the next level of successful leadership lies in the hands of the Purposeful Leader, and that's why I created the Evolution Series."
The conference features three keynote presentations from nationally renowned speakers: Dean Minuto, Vistage Speaker of the Year; Dr. Bill Crawford, Crawford Performance Solutions; and Amy Sandler and Robert Chender, both of Search Inside Yourself Leadership Institute.

In Yescalate: Get to Yes Faster, Dean Minuto discusses the neuroscience of influence. Dean's program teaches attendees a three-word checklist to accelerate decisions, seven simple strategies to trigger yes decisions honestly and ethically, and a tool that can fit on the back of a bar napkin to get more of the yeses they need. "If people were to ask me what I do, I tell them I teach a summary course in brain science. I help people get to 'yes' faster and more often with the people they are trying to influence," says Minuto.
A licensed psychologist and the author of seven books, Dr. Bill Crawford presents Clarity, Confidence, & Creativity: New Information on the Science of Effective Leadership. "Ever tried to communicate important information to someone, only to have them become resistant, defensive, or argumentative? Regardless of the situation, this can be a big problem, because either you spend way too much time trying to convince them of the value of your perspective, or you just get into a debate around 'who's right.' In my presentation, I'm going beyond 'good communication skills' by showing participants the science behind why people are so resistant, and how to get them to shift from the resistant brain to the receptive brain so that they can truly hear and understand what you are wanting them to know," says Crawford.
In Search Inside Yourself (SIY): The Unexpected Path to Success and Happiness at Work, SIY certified teachers Amy Sandler and Robert Chender will show how mindfulness training and the development of emotional intelligence is a win-win for individuals and businesses. Developed and tested at Google, and backed by the latest neuroscience, SIY has been taught in 12 countries and more than 100 cities around the world.
"We are delighted to bring Search Inside Yourself to the Harrisburg business community," says Sandler. "There's been an explosion of research showing how mindfulness improves focus, attention, and other skills necessary for high performance while at the same time reducing stress and anxiety. It's no surprise that from sports teams to the corporate boardroom, the manufacturing floor to the operating room, organizations are joining the mindfulness movement to optimize performance at work and happiness in life."
Chender adds, "In our hyper-connected, 24/7 world, SIY takes a unique approach: learning to live and lead more skillfully by developing our attention from the inside, out. SIY teaches participants to navigate opportunities and challenges with more presence and resilience, which ultimately results in more engagement and happiness."
For more information on the Purpose Conference and the Evolution Series, visit http://www.evolutionconference.org/eventseries. To learn more about Dame Management Strategies, John Dame, or to read his blog, visit http://www.damemanagementstrategies.com.
ABOUT JOHN DAME
Dame Management Strategies' focused purpose is to enhance the lives of executives and the results of their organizations. They strengthen company bottom lines by providing executive coaching, strategic planning, executive team development, and essential toolsets. Dame is a leader and frequent speaker on the role of purpose in the business environment and the new challenge of transitioning to a millennial-based workforce. John began his leadership journey in 1968 as an on-air personality for the country's first album rock radio station. By 1977, he had been named the COO of Dame Media and in 1998 he founded the Dame Gallagher Networks (DGN). John is also a member of the Forbes Coaches Council, a group of leading business and career coaches helping others grow impactful businesses and fulfilling careers. Connect with DMS on Twitter @JohnDame or via email at jdame(at)damemanagementstrategies(dot)com.
ABOUT EVOLUTION 2016 SERIES
Evolution 2016 is a leadership conference that brings together both emerging and seasoned business leaders to look at the world through a new lens, a lens focused on social impact through service to others and making a significant difference through meaningful work. Evolution offers attendees the chance to see where leadership is going while equipping each participant with tools and resources to go out and make an immediate impact within their community and workplace.