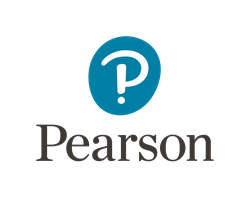 New York, NY (PRWEB) October 04, 2016
This month, Pearson will host a complimentary Professional Development Webinar Series for mathematics and statistics educators. Featuring live webinars from October 4-27 and recorded webinars that are available on demand, this series is part of Pearson's year-long "Learning Makes Us" Professional Development Webinar Series, which is designed to provide educators with the latest educational trends, learning designs, pedagogical approaches and research in higher education and the professional world.
Educators who register and attend a live webinar will have the opportunity to earn Acclaim professional development badges, a web-enabled version of a credential, certification, or learning outcome.
Examples of upcoming webinars and registration details can be found below:
-Title: Flip Your Liberal Arts Math Class Without Flipping Out
When: Tuesday, October 4, 3:30–4:30 p.m. ET
Presenter: Professor Denise Nunley, Scottsdale Community College
What: This webinar will walk through the benefits and implementation of a flipped classroom, and suggest solutions that can work well for liberal arts math courses. Click here to register.
-Title: New Developments in Developmental Math
When: Tuesday, October 11, 3:00–4:00 p.m. ET
Presenters: Professor Gary Rockswold, Minnesota State University and Professor Terry Krieger, Rochester Community and Technical College
What: This presentation discusses research, ideas, and philosophies for making math more accessible for a larger portion of our student body. In addition, a new Interactive Developmental Math (IDM) program will be discussed and demonstrated. IDM allows students to be guided interactively through an entire course similar to how a live tutor would teach. Click here to register.
-Title: Student Success for Non-STEM Students at Des Moines Area Community College Using a Pathways Approach
When: Wednesday, October 19, 3:00–4:00 p.m. ET
Presenter: Professor Dan Petrak, Des Moines Area Community College
What: Pathways is a national movement of offering alternative mathematics courses and curriculum for Non-STEM majors at the Community College level. This interactive webinar will present the rationale, methods, and outstanding results of this approach at Des Moines Area Community College. Click here to register.
-Title: Teach with Data: How GAISE, Technology, and Twitter Changed My Statistics Course
When: Tuesday, October 25, 3:00–4:00 p.m. ET
Presenter: Professor Rebecca Wong, West Valley College
What: Using the GAISE guidelines, this presentation looks at how technology and social media can help students make sense of, thrive in, and level the playing field in a data-rich world. Click here to register.
About Pearson
Pearson is the world's learning company, with expertise in educational courseware and assessment, and a range of teaching and learning services powered by technology. Our mission is to help people make progress through access to better learning. We believe that learning opens up opportunities, creating fulfilling careers and better lives. For more, visit http://www.Pearsoned.com.
Media Contacts:
Scott Overland, scott.overland(at)pearson.com, 202-909-4520