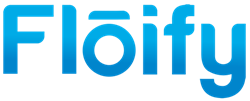 Tech-savvy mortgage borrowers have come to expect a high level of security, efficiency and integration from all their service providers", says Floify CEO, Dave Sims
Boulder, Colorado (PRWEB) October 04, 2016
Floify, a leading mortgage automation technology platform, announced the release of new features that accelerate the time-consuming and manual mortgage process of collecting and verifying borrower loan documents.
Floify's automated asset verification feature allows borrowers to securely authorize their financial information from their bank or institution. The mortgage portal integrates with over 15,000 top US financial institutions to quickly and securely verify transaction history for checking and savings accounts, lines of credit, and investment assets.
The fintech innovator also announces integration with Veri-Tax, a leader in ability-to-pay verification solutions. Borrowers can digitally verify their IRS tax documentation with lenders, simplifying the loan flow, accelerating underwriting decisions, reducing fraud, and increasing mortgage compliance. Lenders, borrowers, and other loan stakeholders get real-time notifications of loan milestones, increasing communication and efficiency throughout the loan process.
"Tech-savvy borrowers have come to expect a high level of security, efficiency and integration from all their service providers," says Floify CEO, Dave Sims. "We enable the critical systems and platforms involved in the mortgage loan process to talk to each other, streamlining an otherwise very complicated process."
As the mortgage origination process landscape continues to shift towards more automated processes, these direct integrations give Floify customers the ability to stay relevant, competitive, and cutting-edge for their homebuyers. In turn, the efficiency and accuracy of these technologies will improve the integrity of the loan file and reduce the overall risk to mortgage companies.
The company will unveil the latest product release at this week's 2016 Sales Mastery conference, being held in Palm Desert, CA. Attended by thousands, Sales Mastery is a mortgage training event that shares the latest mortgage tools, technologies and best practices essential to helping loan officers grow their businesses.
About Us
Floify (floify.com) is a mortgage solutions SaaS platform that streamlines the mortgage process by providing a secure communication and document portal between the lender, borrower, and other mortgage stakeholders. Loan Originators use the platform to collect and verify borrower documentation, track loan progress, communicate with borrowers and real estate agents, and close loans faster. The company is based in Boulder, Colorado and is privately held.