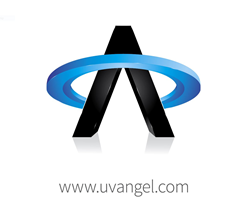 Of 218 post-installation samples, 205 (94%) were sterile.
Livonia, MI (PRWEB) October 04, 2016
AJIC October 2016 issue highlights UV Angel's 16-month clinical study conducted at Presence Resurrection Medical Center (RMC) in Chicago, IL. EMR workstations and other high-touch technology within a patient's room, such as vital signs monitors, ventilators, or intravenous pumps harbor bacteria and contaminate a caregiver's hands despite proper hand hygiene. The computer has become the central hub in patient care work flow in modern hospitals. All charting and patient data are entered into a computer during each patient encounter making it a key vector for pathogen transmissions.
A total of 203 baseline cultures were obtained within Presence's medical and surgical intensive care units over the course of 2 months. In-room keyboards and mice were sampled within occupied patient rooms. Of 203 baseline samples, 193 (95.1%) were positive for bacteria, with a median of 120 colony forming units (CFU) per keyboard. There were numerous bacteria linked to health care–associated infections (HAIs), including Staphylococcus, Streptococcus, Enterococcus, Pseudomonas, Pasteurella, Klebsiella, Acinetobacter, and Enterobacter. Of the 193 keyboards, 25 (12.3%) had gram-negative species.
UV Angel automated UV-C lamps were then installed over the same peripherals where the baseline cultures were collected. Of 218 post-installation samples, 205 (94%) were sterile. Comparison of pre- and post-UV decontamination median CFU values (120 and 0, respectively) revealed a greater than 99% reduction in bacteria (Table 1). No gram-negative or Clostridium difficile spores were recovered in the post-UVC samples.
After learning about the additional protection provided to the clinicians in the MICU through these devices, the SICU requested the same – believing that it would provide additional safety for patients and their families as well as for caregivers.
To learn more about UV Angel's automated disinfection products please visit http://www.uvangel.com.
###
About UV Partners Inc.
UV Partners inventive technologies and strategic services empower caregivers to deliver outstanding care and enables hospitals to perform at their best. With paradigm-shifting technology that actively monitors and disinfects targeted surfaces after each human interaction, the company's newest product line, UV Angel, is a pesticide device that is reinventing disinfection. By combining intelligent automation and powerful data, UV Angel is the new standard in preventive disinfection.
For more information, visit http://www.uvangel.com.
About Presence Resurrection Medical Center
Presence Resurrection Medical Center is an award-winning 354-bed teaching hospital located on Chicago's Northwest Side. The medical center is a certified Primary Stroke Center and accredited Chest Pain Center, offering a wide range of advanced outpatient and inpatient services. Services of note include a cardiology and cardiovascular and open-heart surgery, neurosciences, cancer treatment and physical rehabilitation. Part of Presence Health, the largest Catholic health system in Illinois, the medical center's large service area includes O'Hare International Airport.
For more information, visit http://www.presencehealth.org.
Press Contact
Michael Armstrong
UV Angel
marmstrong(at)uvangel(dot)com
888 277 2596
ext. 704